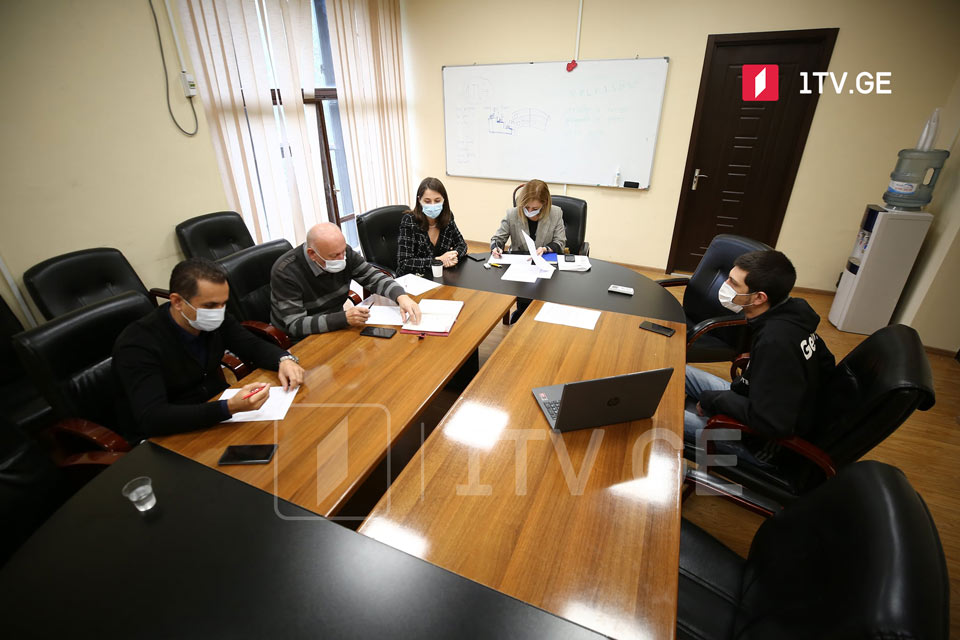 GPB to interview applicants for its professional cameramen training program
Georgian Public Broadcaster (GPB) interviewed applicants for its professional cameramen training program, authorized by the National Education Quality Development Center. The participants will receive certificates after they complete this free-of-charge program.
According to Tinatin Bedzenishvili, GPB Director General, the program is an excellent opportunity for those who want to master audio-video arts. She said the course included both theory and practice.
"This is a free-of-charge program certified by the Education Ministry. I am glad that approximately 80 people took part in the competition. The applicants will be shortlisted for the next stage. There are females among the applicants, which is noteworthy as thus we break a certain stereotype. Being a cameraperson is no longer difficult. TV cameras are no longer too heavy," Tinatin Berdzenishvili said.
Fifteen applicants from 80 will qualify for the program. The outstanding students will undergo an internship with the GPB.
"Being a cameraperson is a profession of high demand. Television is impossible without a cameraman, editor and journalist. I always repeat that this organization and other media outlets represent home for this profession," GPB Director General claimed.
The 12-week, 192-hour long program will take start on October 11. The applicants will gain theoretical and practical skills working with modern equipment. The program includes a theory course on the history of camera equipment development and the theory of photography. Practical training in the study of optics, video equipment and video shooting is also a part of this project.