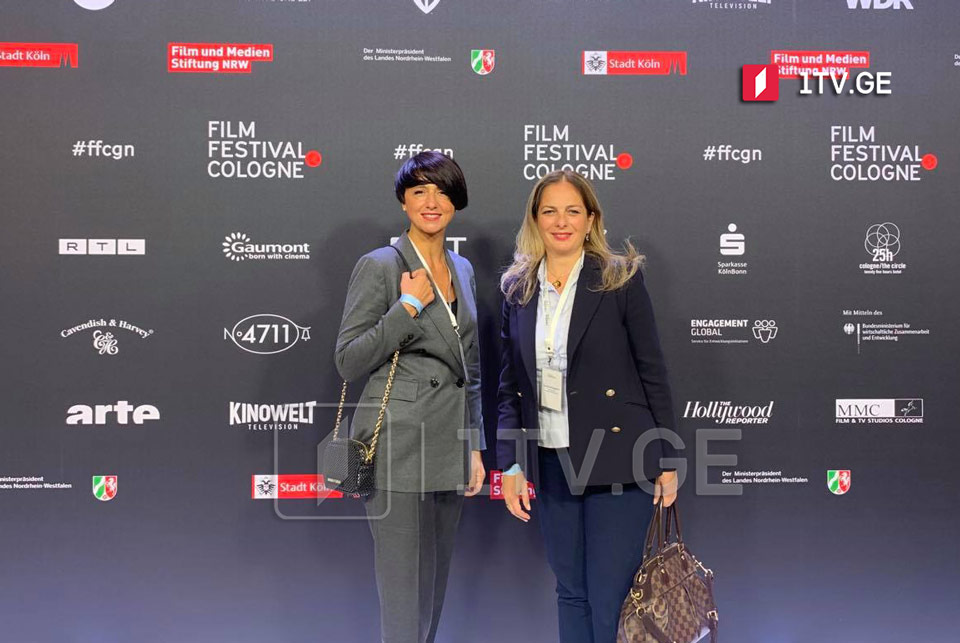 GPB top management participates in European Series Day at Film Festival Cologne
Georgian Public Broadcaster (GPB) Director-General Tinatin Berdzenishvili and Media Director Rusudan Manjgaladze participate in the European Series Day at the Film Festival Cologne on October 21-23 in Cologne, Germany.
The ADAMI Media Prize for Cultural Diversity in Eastern Europe introduced the delegation of showrunners and series developers from Ukraine, Moldova, Georgia, Armenia and Azerbaijan.
"Georgian Public Broadcaster is one of the largest producers and investors of documentaries and series on the Georgian media market that aims to develop the Georgian cinema production industry. The ADAMI Dialogue conference deals with cultural diversity. Dialogue between cultures, integration and promotion of diversity is the Public Broadcaster's important priority. Films produced or co-produced by the GPB gained success at different international festivals. Georgia will submit the Brighton 4th by Georgian film director Levan Koghuashvili, co-produced by Georgian Public Broadcaster (GPB), for Oscars and Golden Globes Awards. The film already won three awards at Tribeka Film Festival," said Tinatin Berdzenishvili.
At the European Series Day, authors, producers and network representatives discuss current trends of the European serial market, talk about development, international co-production possibilities, and the far-reaching changes challenging the traditional means of distribution.