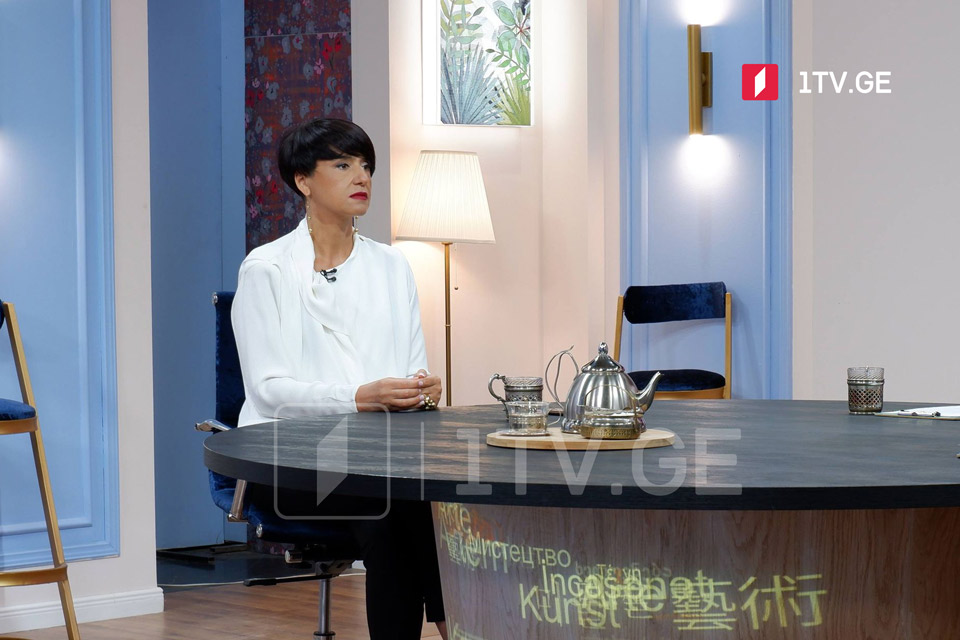 GPB Dir/Gen hopes yesterday's developments to be investigated and serve misbehaviour example
"I hope that what happened yesterday will never repeat but will be investigated and serve as an example of misbehaviour, said Tinatin Berdzenishvili, Director General of the Georgian Public Broadcaster (GPB), in Dghis Kodi (Day Code) Program.
GPB Dir/Gen echoed the July 5 anti-Tbilisi Pride developments in Tbilisi. "I do not believe that anyone could justify violence. I do not think such people exist. Moreover, I don't want to accept that we are such a society, but the contrary. We had a hard day yesterday. It is a part of our profession. Somebody may not like something, protest against a specific media outlet, but the media should not become a victim of violence. These people serve to inform society. What we witnessed yesterday is just off-limits. We witnessed violence against individuals and journalism. We are trying to make airtime to all sides, analyze any issue, but we all agree, similar developments should never repeat. I mean that all abusers must be punished, and impunity syndrome should not prevail. We faced physical assaults on journalists in the past, smashed cameras and injured cameramen. We admit this might happen and do not dramatize the situation. But security norms should be protected.
When we talk about standards, yes, the media should be equipped, a microphone has a logo of a media outlet. But journalists can mix with people, and the media has a special role during mass disorders. We try our best to follow the standards and rules. I talked to our injured cameraman, Ilia. He suffers a severe injury in his eye. We also watched the videos of our journalists at work. All this does not mean that the media speaks much about itself. We cannot do this," Tinatin Berdzenishvili said.
According to the GPB Director General, violence could not be justified. "I, as a citizen and head of the institution, believe violence cannot be justified. I may share the stance that violence was the result of accumulated aggression, though it cannot be justified either. We should think well by different discussion, debate, what we are doing and what kind of a society we want to be.
We reached a red line, and this profession became risky for life. Ask our cameramen whether they are interested in any political narrative? They are not. Conditionally, if there a stakeholder, but I do not think the society is this stakeholder, we should try to find commonalities. We have to find something in common, even in a diverse position, and we will. Yesterday we again spoke about the programs we will broadcast. Elections are nearing, and we are preparing for the ballot process. We will make airtime available for all members of society. Of course, we will merge with xenophobic and homophobic vocabulary, no matter which side it is," she said.
Tinatin Berdzenishvili explained that the mission of the Georgian Public Broadcaster differs from other TV companies. The GPB is not television, radio or online media only, but an institution with certain obligations before society. The Constitution protects the GPB and freedom of expression, in general.
"GPB's say is always well thought and measured because we realize high responsibility. We may commit a mistake, but we will always try to apologize and correct it. Our country faces other challenges, other problems, and we have to redirect this energy. I hope that what happened yesterday will never repeat but will be investigated and prosecuted as an example of misbehaviour," said Tinatin Berdzenishvili.