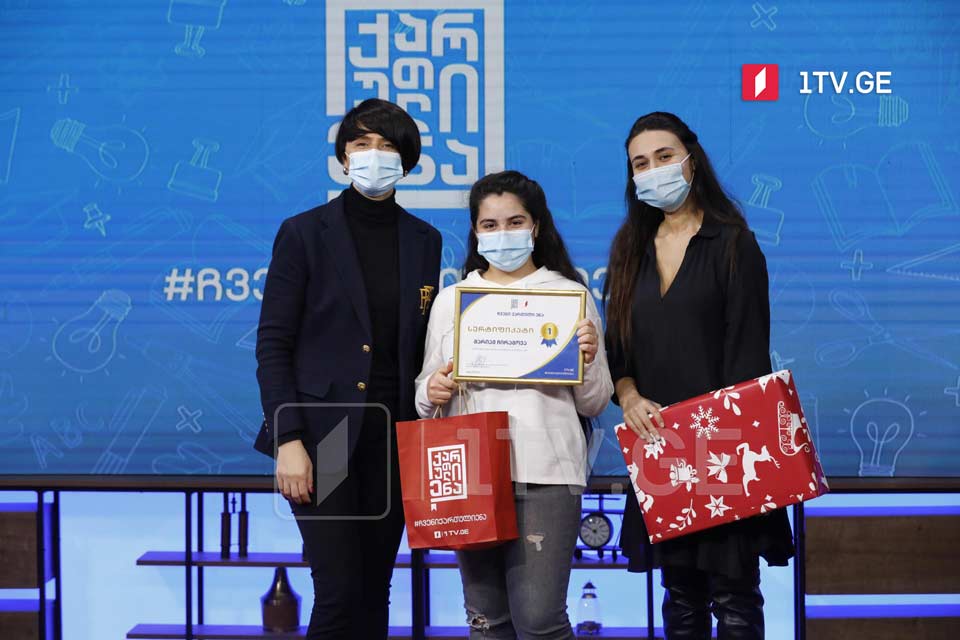 GPB awards winners of Georgian language olympiad
The Georgian Public Broadcaster awarded the winners of the Our Georgian Language Olympiad for Azerbaijani and Armenian schoolchildren.
Tinatin Berdzenishvili, General Director of GPB, awarded the first place winner Mariam Chiragova, and Rima Aliyeva and Sona Khachatryan, who took the second and third places, respectively.
According to Tinatin Berdzenishvili, quite a lot of students, 250 children participated in the Olympiad. The winners were revealed today.
Our Georgian Language project aims to popularize the Georgian language in the region densely populated by fellow ethnic minorities. The Embassy of the United States of America supports the project.