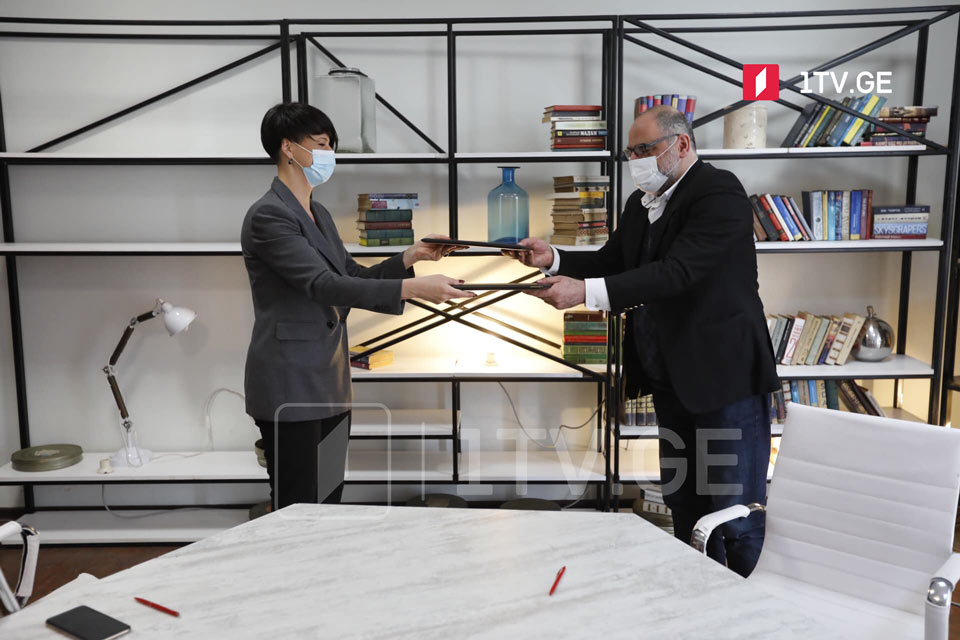 GPB and  Shota Rustaveli University sign Memorandum of Cooperation
The Georgian Public Broadcaster and Shota Rustaveli Theatre and Film State University signed a Memorandum of Cooperation on Thursday.
Based on the memorandum, the GPB offers students to undergo an internship at the Public Broadcaster.
Tinatin Berdzenishvili, GPB General Director, said that students, who study at media-related programs, would have the opportunity to gain experience.
"I think it is important for students to have practical work in a media organization, especially in the Public Broadcaster, where the highest standard of journalism is observed," Tinatin Berdzenishvili said.