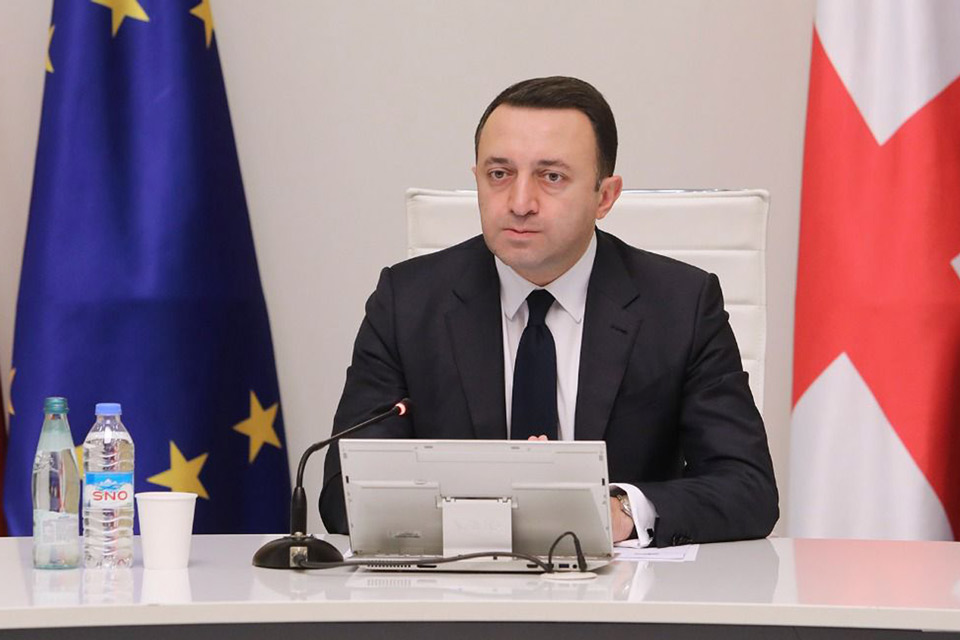 Gov't to present new social policy in coming weeks
The Georgian government will present a new Social Vision – a Social Policy – on changing the current "malpractice with a new, healthy one" in the coming few weeks, Prime Minister Irakli Garibashvili said on Monday. "It means that we should create a new program. It will be aimed at creating jobs in the public sector, instead of the social allowances."
According to the Head of Government, almost 600 000 socially vulnerable individuals currently reside in Georgia, about half of which are capable, but are not incentivized to find jobs due to the existing social policy of the country.
"Existing social policy evidences that current trend is alarming in general. Let us say straight that we got our adult and capable citizens used to unemployment, poverty and idleness under the current social policy.

In a real sense, a capable but socially vulnerable citizen is not motivated to find a new job as they are afraid of losing the social allowances provided by the state. They are not incentivized to improve their basic living conditions and it is a nightmare of course. It is alarming, of course. We in the Government of Georgia should take decisive and effective steps forward," PM asserted.
PM also discussed online gambling, stressed the need for the tax increase, the gambling age rise to 25 and the ban on gambling adverts.
"Gambling and online casinos are a major concern of every citizen of the country. 1.5 BLN GEL is drained out of the country through online casinos. Our citizens, the youth, gamble every day and lose money. This amounts to 1.5 BLN GEL.

I did have a conversation on this topic with our Economic Team. The Minister of Finance has a vision already. He will be presenting a legislative initiative to increase taxes for owners of online casinos. Absolute majority of them are foreign companies and unfortunately the money of our citizens – 1.5 BLN GEL – is draining for the benefit of foreign economies. Major part – 99% – of gamblers are socially vulnerable, who have no jobs," Garibashvili underscored.
The Head of the Government noted that online gambling is linked to drug addiction, highlighted the need for stricter legislation, including the sale of psychotropic drugs.
"[Gambling] is related with drug addiction and engagement of our youth in a most devastating movement. Legislation on drug addiction has become quite liberal and our youth are consuming harmful substances instead of being engaged in sports, education and employment. That is why, psychotropic substances should be banned from sale and I will personally follow-up on the enforcement process" Garibashvili stated.