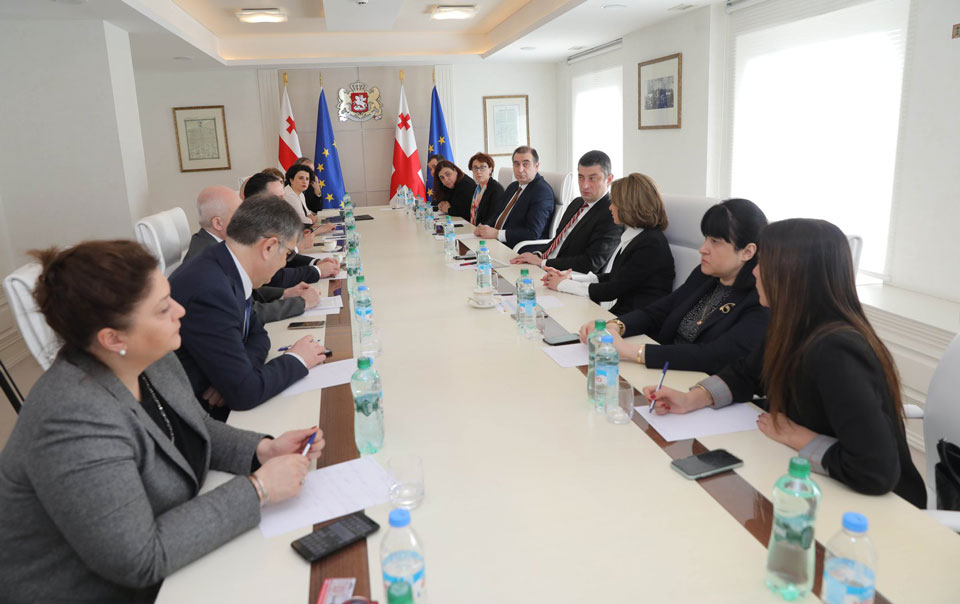 Gov't actively works to bring back Georgian citizens from Iran
Led by the Prime Minister, the Interagency Coordination Council on Coronavirus held its second meeting today.
As Georgian PM's press office reports, during today's meeting, Georgia's Minister of Internally Displaced Persons from the Occupied Territories, Labor, Health and Social Affairs Ekaterine Tikaradze reported that the number of those infected with novel coronavirus has not grown, and that the health conditions of the three previously diagnosed persons are satisfactory, without complications. The Coordination Council has been informed that 120 persons are under quarantine at this point.
The Coordination Council has also been briefed on the implementation of recommendations on the prevention of the spread of coronavirus, including disinfection work at various institutions throughout the country and the cancellation of large gatherings in places of public circulation, including the postponement of indoor cultural and athletic events.
On the instructions of the Interagency Coordination Council, and with a view to preventing the spread of coronavirus, disinfection work will be carried out by state institutions providing the population with public services, also by Georgian Railways on trains and stations.
As it has been reported, the Ministry of Economy and Sustainable Development is calculating the damage suffered by Georgia's economy as a result of the spread of coronavirus, and will present detailed information at the next meeting of the Interagency Coordination Council.
"The Government of Georgia is actively cooperating with neighboring countries to bring home Georgian citizens travelling from Iran and presently waiting at the Armenian and Azerbaijani borders. Their transportation will be carried out in line with the Health Ministry's protocol," the press office said.
The meeting also underlined that, based on the council's recommendation, temporary working groups have been created in the regions under the leadership of governors, to bring together municipal mayors, chairs of assemblies, and heads of resource centers and non-profit legal entities. For their part, the governors are reporting daily to the Ministry of Regional Development and Infrastructure and the Prime Minister's Adviser on Relations with Regions Sozar Subari on the implementation of the Interagency Coordination Council's recommendations.
The Interagency Coordination Council, in order to ensure information exchange and coordinated measures, continues regular meeting under the chairmanship of the Prime Minister.
Georgian government says there is no reason for panic in the country, and the Government is in full control of the situation.