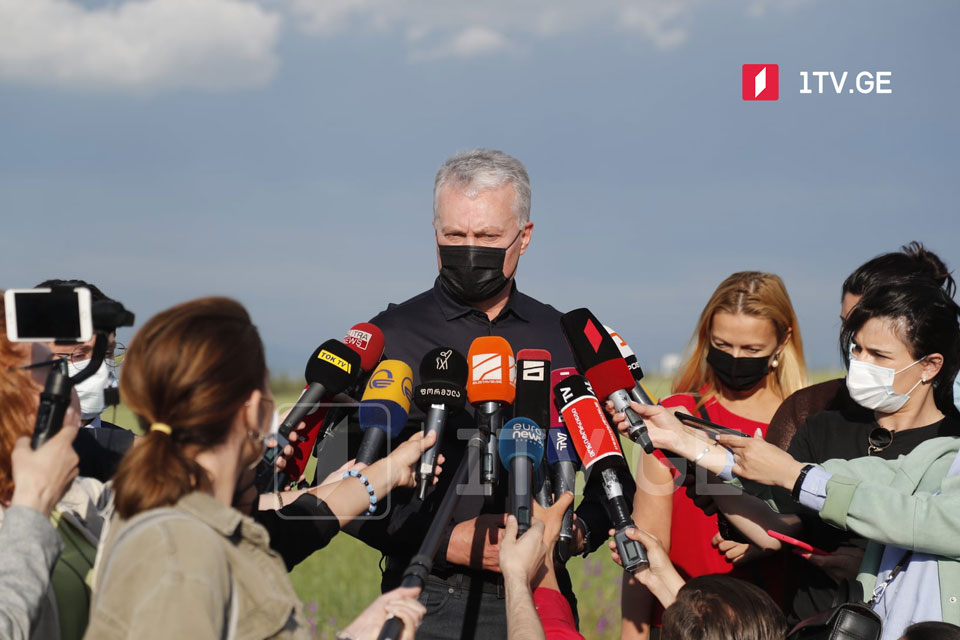 Gitanas Nausėda: We do not have war with anyone. Zygimantas Pavilionis's statement is not Lithuania's official stance 
"We do not have a war with anyone. This word belongs to the member of the Seimas of Lithuania. Everyone has his/her stance, this is not Lithuania's official position," President of the Republic of Lithuania, Gitanas Nausėda, responded to reporters regarding Zygimantas Pavilionis's statement.
Well-known Russian pranksters on Tuesday released a video of the prank call to Zygimantas Pavilionis, Chairman of the Lithuanian Parliamentary Committee on Foreign Affairs.
In a video, Zygimantas Pavilionis talked about Russia, Georgia, Ukraine, and Belarus. He noted that he now has "his war with Ivanishvili in Georgia."
Gitanas Nausėda claims Lithuania's official position is the negotiations. "For instance, the involvement of the European Union, the agreement reached under Charles Michel's leadership, which should be implemented. This is primarily the official position of Lithuania. The talks are paramount," said the Lithuanian President.
The President of Lithuania arrived today in Tbilisi. As part of a two-day visit, Gitanas Nausėda will hold meetings with the Georgian President, Prime Minister, Parliament Speaker, and the Patriarch.