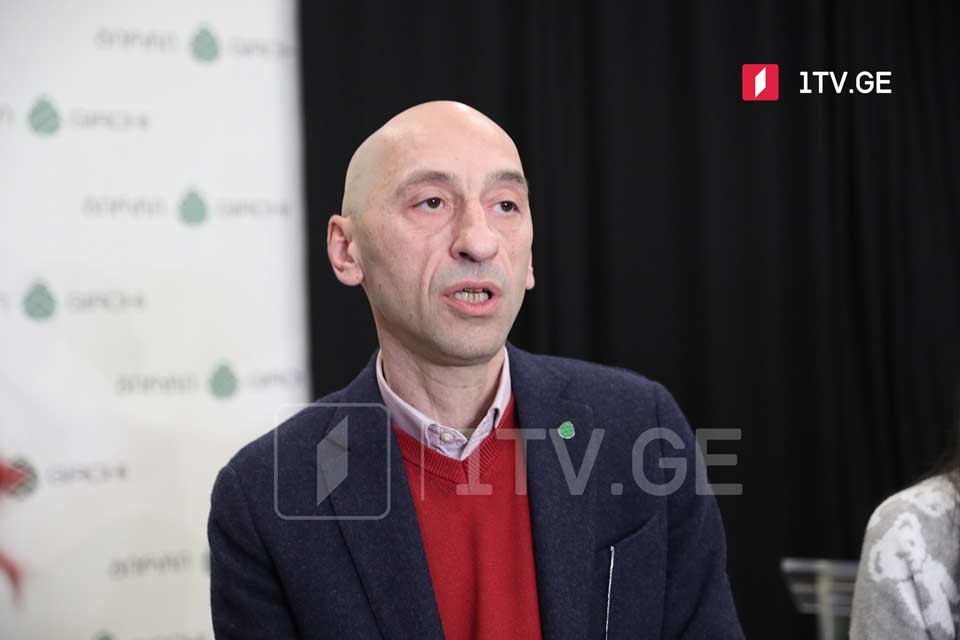 Girchi: Ruining relations with Western institutions amid crises not pragmatic
"It is not pragmatic to ruin relations with the Western institutions amid crisis when you do not know what needs will show up tomorrow," the opposition Girchi party member, Vakhtang Megrelishvili, said on Monday.
Megrelishvili believes Ambassadors represent states and institutions, and their personalities do not matter.
"We do not have a single reliable institution in our country that could help us during tough times. We only hope for the West and its two main institutions – the United States and the European Union," Megrelishvili said.
Nika Gvaramia, the former First Deputy Prosecutor General and the founder of Mtavari TV, has been referring the ambassadors accredited to Georgia in a negative context for the last few days.
Gvaramia states that 'this government will definitely be overthrown and these ambassadors will apologize for their anti-Georgian behaviour'.
At the same time, Nika Gvaramia said he "periodically, takes a stub in the back from Ambassador Degnan, whose deputy says that Giorgi Rurua is the commander of an armed gang."
According to Gvaramia, "the behaviour of Hartzell and Degnan involved in the trade of captives and exchange captives in the interests of the Georgian Dream, is detrimental to the West."
Nika Gvaramia also stated that "it is not Kelly Degnan's business, what position Mikheil Saakashvili will be appointed; as the matter concerns Mikheil Saakashvili, who was on a direct line with the US President as his equal."