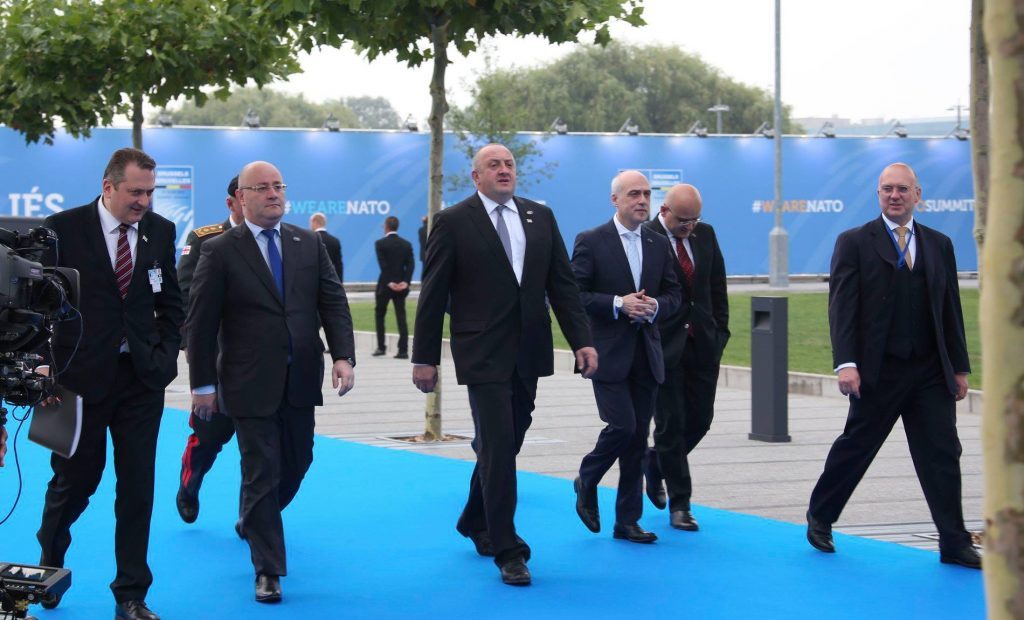 Giorgi Margvelashvili: In Brussels we received factual action plan on how to move forward
Taking into account the existing context and the achievements that Georgia now has, we can positively evaluate Trump's statement undoubtedly – President of Georgia Giorgi Margvelashvili said in an exclusive interview with the First Channel.
"The decision on Georgia's NATO membership is very strongly taken and this decision is strongly adopted in parallel with the document recognizing the Russian aggression. Where Georgia is now and what challenges Georgia faces – these both questions are included in one document. The document clearly states that Russia is an aggressor and Russia must withdraw its troops, it also confirms that Georgia having such kind of challenges will be NATO member, "- the President of Georgia said.
According to him, the assessment made by Donald Trump is reality and confirmation that Georgia will become a NATO member.
"We know that among 29 members there is no consensus on taking this step today. Let's look at the reality – In Brussels we've got a factual action plan on how to move forward. This action plan deals with the principle topics. Russia is recognized as an aggressor, its actions are unacceptable. All NATO leaders agree that Russia is an aggressor, Georgia should become a member of NATO, and in the period prior to accession, each NATO country takes responsibility for strengthening Georgia's defense capability by its active presence in Georgia. These positions are clearly fixed" – Georgia's President noted.