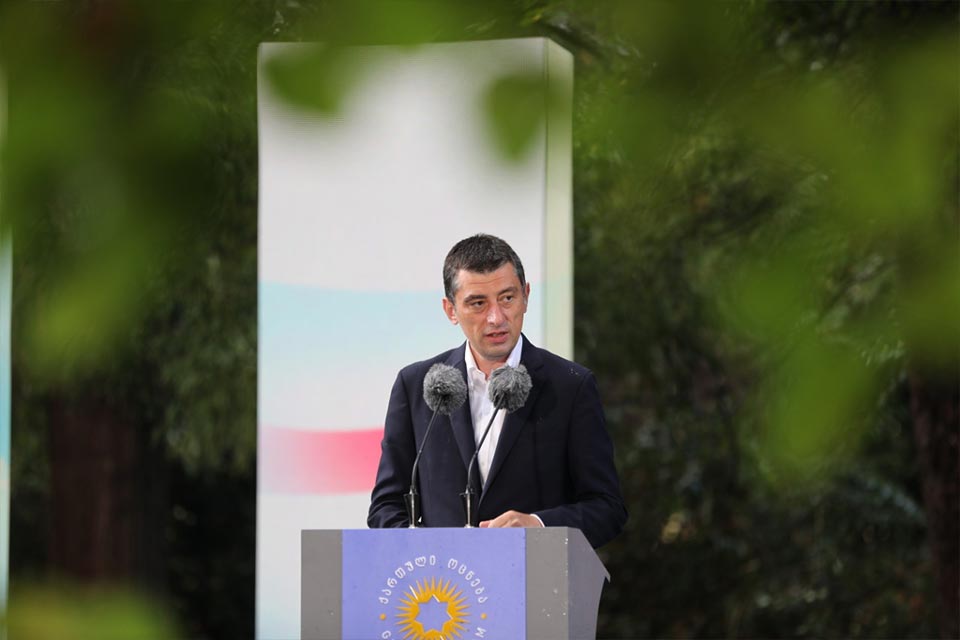 Giorgi Gakharia: Rikoti Pass construction is of critical importance
"Historically, the road has always been paramount for Kharagauli Municipality. Famous caravan and trade routes were placed here," said the Prime Minister of Georgia, Giorgi Gakharia while presenting Paata Kvizhinadze, a majoritarian MP candidate in Chiatura and Kharagauli, and Koba Lursmanashvili, a Kharagauli mayoral candidate.
"The construction of Rikoti Pass is of critical importance for the country," stressed Georgian PM.
"I want to emphasize that despite the economic crisis, the pandemic, the construction works have not been stopped for a single day.

This road is extremely important for Kharagauli. When it is completed, though many locals are still employed here, it should become a new, most important component for employment promotion in Kharagauli Municipality," stated Gakharia.