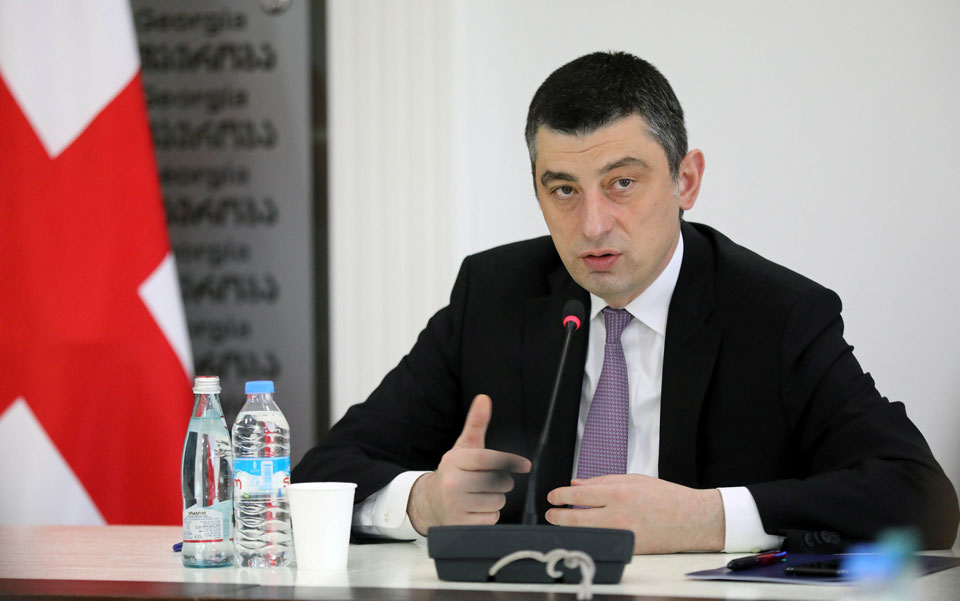 Giorgi Gakharia instructed law-enforcement bodies to effectively enforce restrictions set for state of emergency
Effective execution mechanisms of restrictions set during the State of Emergency and compliance of the law-enforcement bodies with them were discussed at the Law-Enforcement Theme Group Meeting under the Inter-Agency Coordination Council of the Government of Georgia on Novel Coronavirus (COVID-19), which was held and led by the Prime Minister of Georgia at the Government Administration today.
Head of Government of Georgia discussed with heads of law-enforcement bodies and their respective units all the applicable measures of public order, security and monitoring to be carried out during the State of Emergency. Prime Minister of Georgia thereby issued relevant instructions.
Focus was made on the control over isolation, quarantine and public order, authority of gathering and rules of distancing. It was stressed that social distancing acquires greatest importance in the given circumstances.
Discussions at the meeting were related to the measures to be enforced towards individuals who breach the rules of isolation or quarantine during the State of Emergency, which implies forced placement of the offender at the respective institution and applicable sanctioning.
Attention was made on the international passenger transportation by air, land and sea. It was underlined that tight control is maintained at the border crossings. It was also noted that cargo transportation and volumes of shipped commodities will be subject to no delays. Procedures towards this end are being simplified to the greatest extent to make sure that cargo shipment experiences no restrictions.
Prime Minister of Georgia once again urged citizens to adhere to the announced rules and demonstrate high social responsibility to keep threat and danger away from their families and society at large.