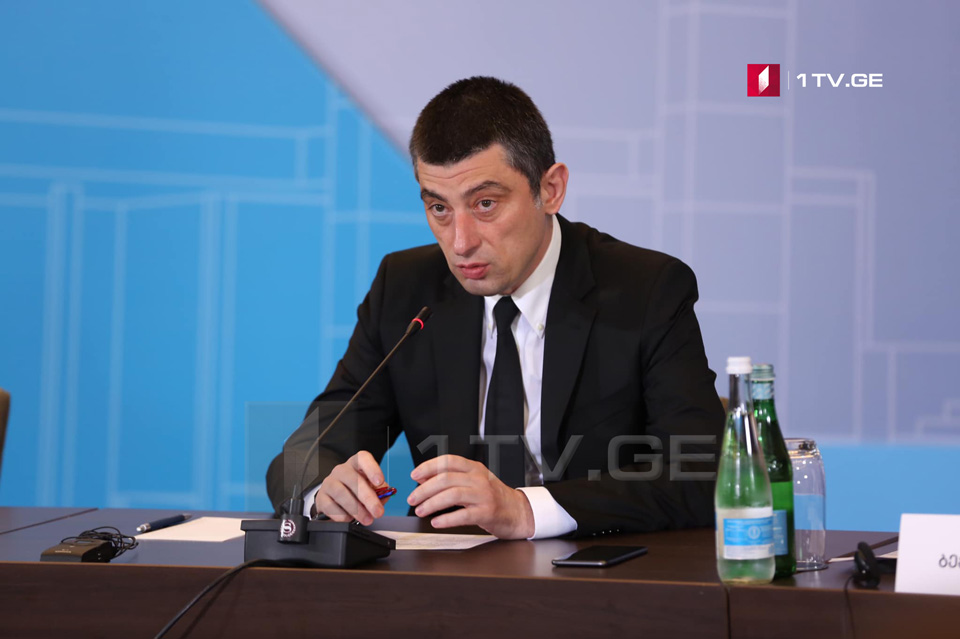 Giorgi Gakharia: Every issue requiring short-term, fast, and effective response will be solved by the Government
Let's remember the tradition when we used to hold frequent, active meetings to discuss all pressing issues, with no closed topics, all of which promoted the development of our economy, above all else, – Georgian Prime Minister Giorgi Gakharia stated at the outset of today's meeting with representatives of various business associations.
The Head of Government emphasized the role of business in economic growth and employment, and pointed out the critical significance of maintaining rapid and effective communication in order to ensure fast response to challenges.
"Economic growth is critically important to our country, across a number or fields and areas. We all understand well that business is the key driver behind economic growth. At the same time, business is the main economic force creating jobs, which is why rapid, effective communication is key in that it enables us to respond to challenges together, because we understand that much remains to be done in terms of economic growth. There are many challenges, and we understand that poverty rates are still quite high. We understand that Georgian business needs support from the state in order for Georgian business to be solid, to have as many strong Georgian companies as possible, so that later the state may remind business reasonably and justly what social responsibility is about," Giorgi Gakharia stated.
According to the Prime Minister, today's meeting seeks to identify problems and find ways to solve them. Every issue requiring short-term solutions, the Head of Government pledged, will be solved effectively by the Government.
"We also understand well that the key role and function in forging a middle class in our country falls largely on the shoulders of business. And here SME development is crucial. Our today's meeting seeks to identify already existing ways of communication for rapid decision-making and problem-solving, and to put in place new ones wherever they are nonexistent. On my part, I assure you that every issue requiring short-term, fast, and effective response will be solved by the Government. As for systemic problems, we must work toward our goals together-with your engagement, of course. I state with all assuredness that every decision, legislative or systemic change will be made with your full participation, though expectations must be adequate and objective at the same time. Whenever the state is forced to say no, this no must be accepted adequately. Our greatest responsibility and duty is to make sure that response is fast, without wasting time, because no in itself is an answer in many cases. Most regretfully, business and companies end up waiting too long for this no. You are pragmatists who appreciate the value of time. We, too, are quite pragmatic in our attitude toward time as the most precious asset," – Giorgi Gakharia stated.