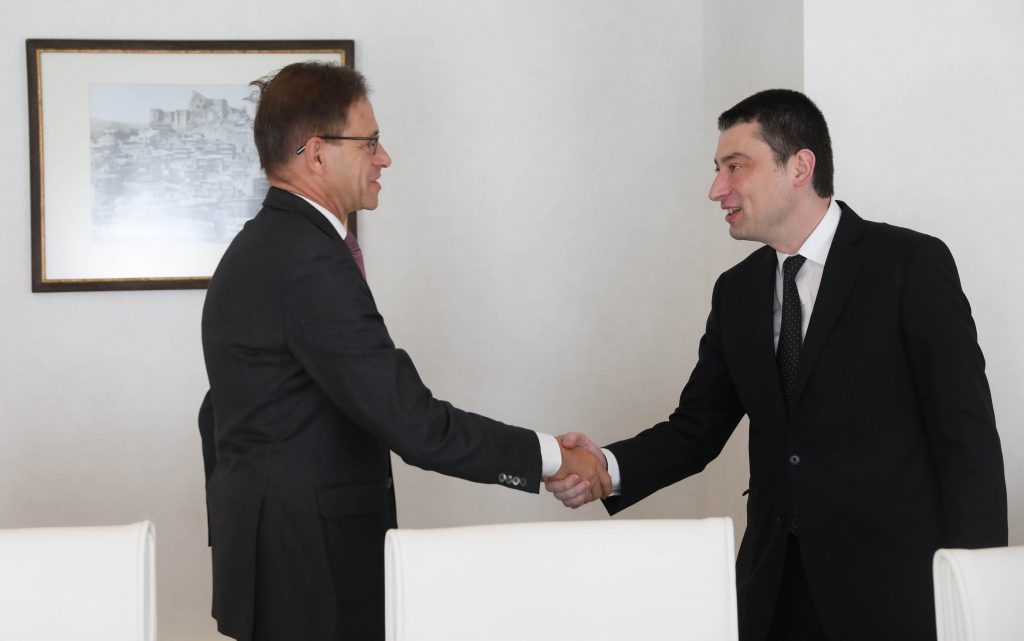 Giorgi Gakharia discussed the need of raising the issue of occupied territories at high level of international formats with Ambassador of Germany
Government of Georgia has been highly appreciating the support of Germany since regaining its independence and stands ready to further deepen the current partnership, – Giorgi Gakharia, Prime Minister of Georgia stated at a meeting with H.E. Hubert Knirsch, Ambassador of Germany to Georgia today.
According to the Press Office of Prime Minister, the focus was made on the major directions of bilateral cooperation, close partnership within multilateral formats. Ongoing cooperation in the area of education was underlined, along with the significance of financial and technical assistance.
Discussions were related to the progress achieved by Georgia towards European and Euro-Atlantic integration. Prime Minister of Georgia also spoke about the EU Integration Roadmap, which is aimed at a greater approximation with the European Union.
Grave condition in terms of security and humanitarian needs at the occupied territories of Georgia have been discussed, along with human rights violations. Also, the so-called borderisation process and destructive steps made by the occupation forces towards Chorchana Village of Khashuri Municipality were discussed. Head of Government of Georgia particularly stressed the significance of raising the issue of Georgia by western partners both within the international format and bilateral interaction with Russia.
Ambassador of Germany to Georgia once again reiterated the unwavering support of the Federal Republic of Germany towards territorial integrity and sovereignty of Georgia.