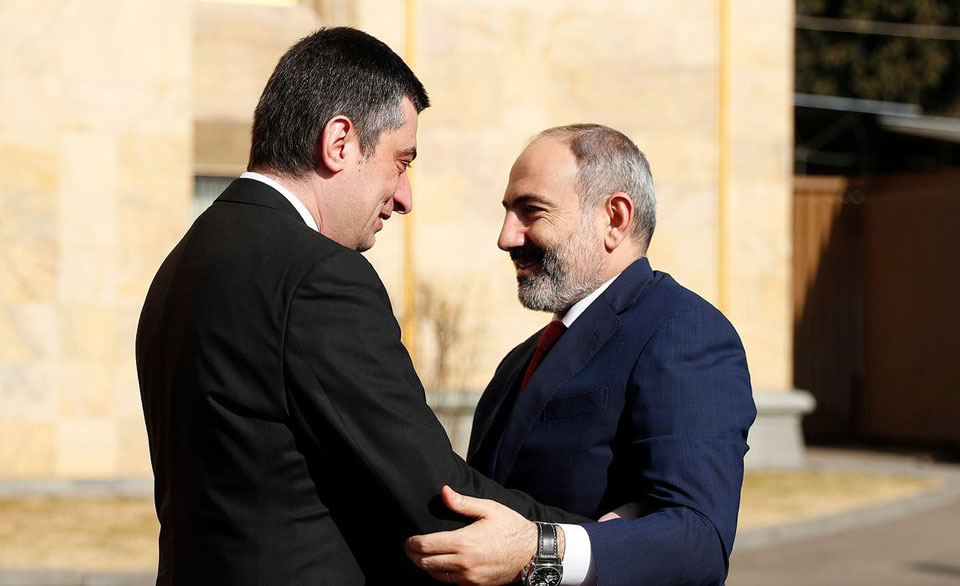 Giorgi Gakharia congratulates Nikol Pashinyan on birthday
Georgian Prime Minister Giorgi Gakharia has sent birthday greetings to Prime Minister Nikol Pashinyan on his birthday. The congratulatory message is published on the website of the Prime Minister of Armenia.
"Dear Nikol,
It is my pleasure to congratulate you on your birthday, wish you good health, all the best and every success in your highly responsible position.
Taking the opportunity, I express the hope that as underpinned by deep-rooted friendship and mutual understanding, the close ties and relations between Georgia and Armenia will further deepen and develop in the best interest of our two nations.
I want to once again reaffirm my deepest respect for you and express readiness to strengthen the ongoing cooperation between our countries.
Mr. Prime Minister, reiterating my congratulations, I wish you robust health, every success and all the best." – reads the message.