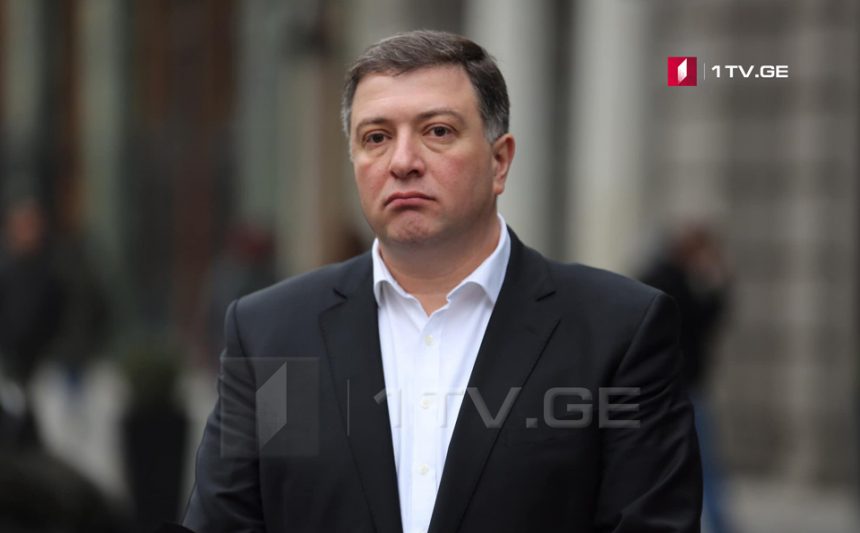 Gigi Ugulava says protesters will form human chain on November 18 
Gigi Ugulava, one of the leaders of European Georgia discussed the details of the rally planned by the opposition during the visit of US Secretary of State Mike Pompeo to Georgia.
As Ugulava said after the opposition meeting, on November 18, at 11:00 am, a human chain will be formed with a two-meter distance from the Opera and Ballet Theatre to the Republic Square, Rustaveli Metro station, Tbilisi Concert Hall and Melikishvili street.
"Every person who comes to participate in the rally will be given a sticker that says – "Elections are Rigged." Also, there will be banners with the American and Georgian flags on the top and inscriptions in the middle saying "Elections are Rigged", "Russian oligarch seized the state," said Ugulava.
U.S. Secretary of State Mike Pompeo will visit Georgia on November 17-18. During his visit, Pompeo will meet with President Zurabishvili, Prime Minister Gakharia, and Foreign Minister Zalkaliani. He will also meet with the Patriarch of the Georgian Orthodox Church, His Holiness Ilia II.