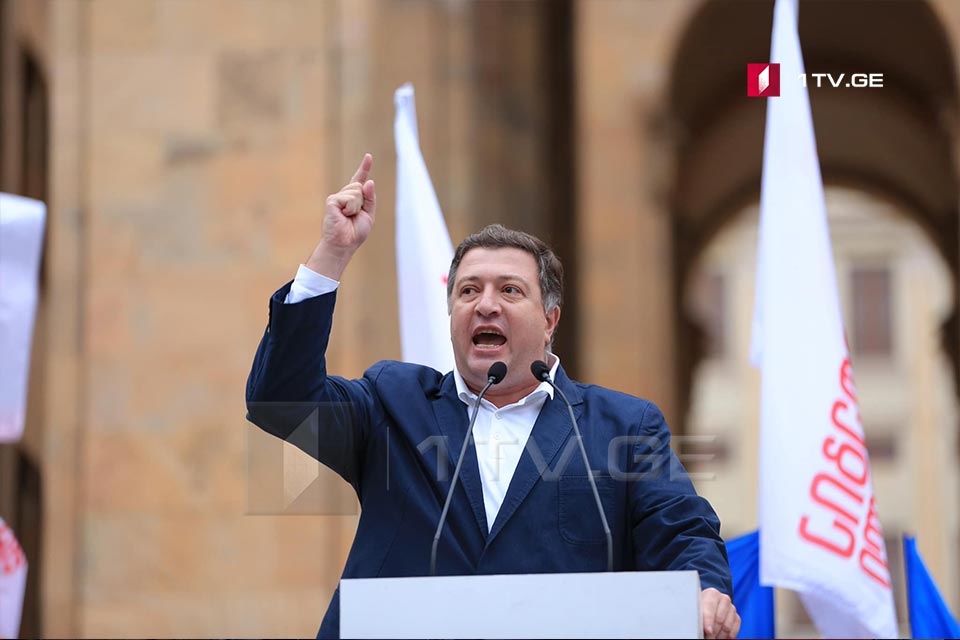 Gigi Ugulava introduced protesters with action plan
Gigi Ugulava, one of the leaders of European Georgia Party called on people for high mobilization on the day of recognition of power to the parliament during the protest held at Rustaveli Avenue.
Before that, according to Ugulava, silent protest would be held on November 17-18 during the visit of Mike Pompeo, U.S. Secretary of State to Georgia.
"We will welcome him (Pompeo) together. We will lay stickers on the ground reading 'falsified' from Rustaveli Avenue to Chavchavadze Avenue," Ugulava said.
Ugulava said that such an activity will be a signal to the world that Georgian people will not reconcile with falsehood.