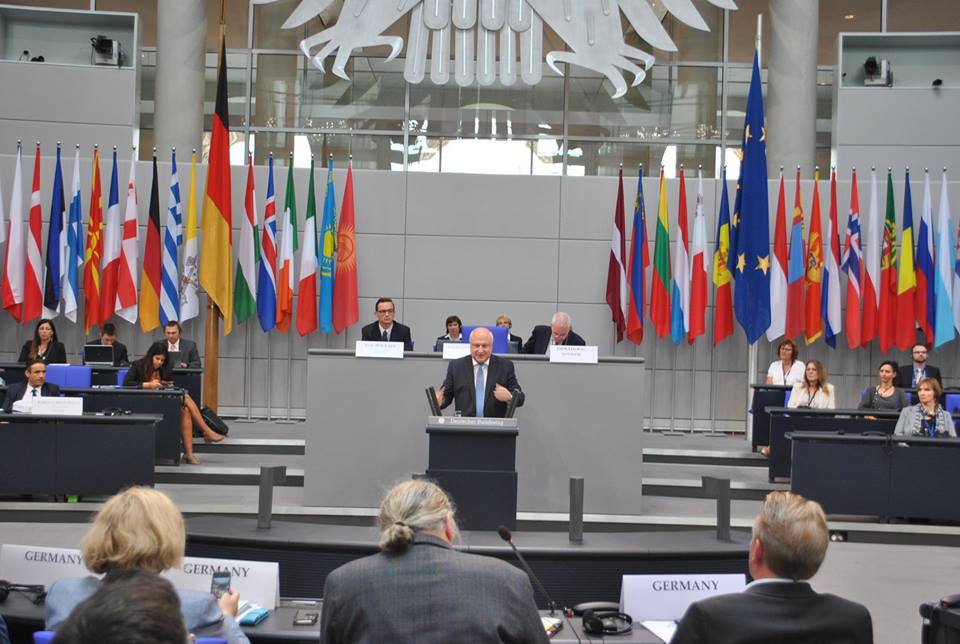 Gigi Tsereteli elected as President of OSCE PA
Gigi Tsereteli, Georgian MP and one of the leaders of European Georgia Party was elected as President of the Parliamentary Assembly of Organization for Security and Cooperation in Europe (OSCE PA) during the 27th sitting in Berlin, Germany, today.
Tsereteli was temporarily occupying the post after November 2017. Former President Kristin Muttonen was forced to quit the post after her party lost in Austria's parliamentary elections.
Gigi Tsereteli will be President of OSCE PA until 2019 session.