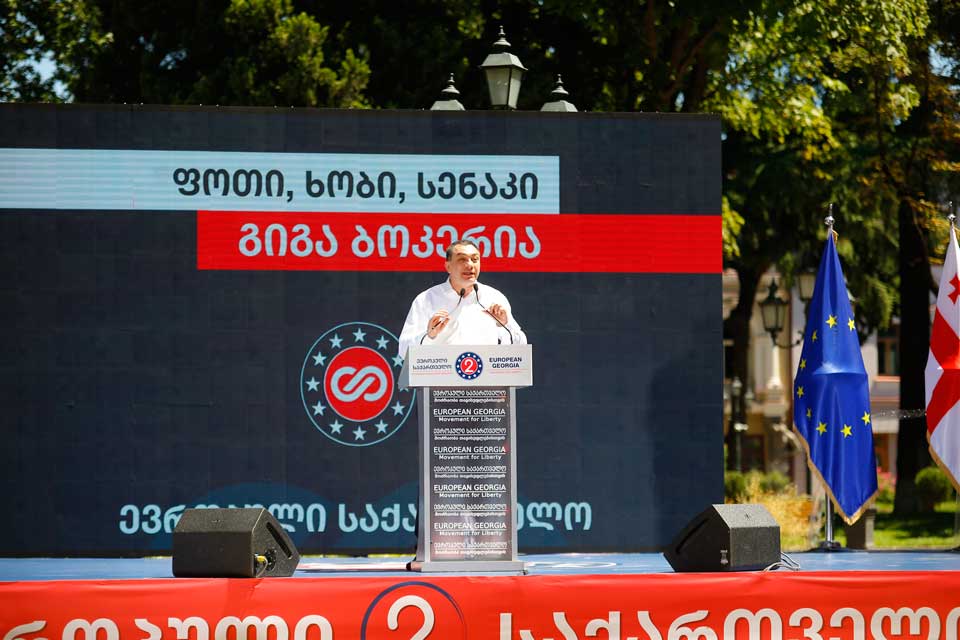 Giga Bokeria: Saakashvili is going to look into the past, stay in swamp created by Ivanishvili
Giga Bokeria, one of the leaders of European Georgia, and majoritarian candidate in Poti, Khobi and Senaki, responds to Mikheil Saakashvili's remarks.
Bokeria says Ivanishvili represents today's hardest reality who wants to continue it, while Saakashvili wants to return to the past.
According to Bokeria, "making an accusation one day and a fundamentally different one on another day is the swamp created by Ivanishvili and in which Saakashvili intends to remain."
"European Georgia desires groundbreaking changes. This is our message," stated Bokeria.
Bokeria pointed out that Mikheil Saakashvili's offer was again two-poled. "Saakashvili publicly offered us to create a unified list, and we publicly rejected it. It was unacceptable for me at all stages to unite with Saakashvili," Bokeria stressed.