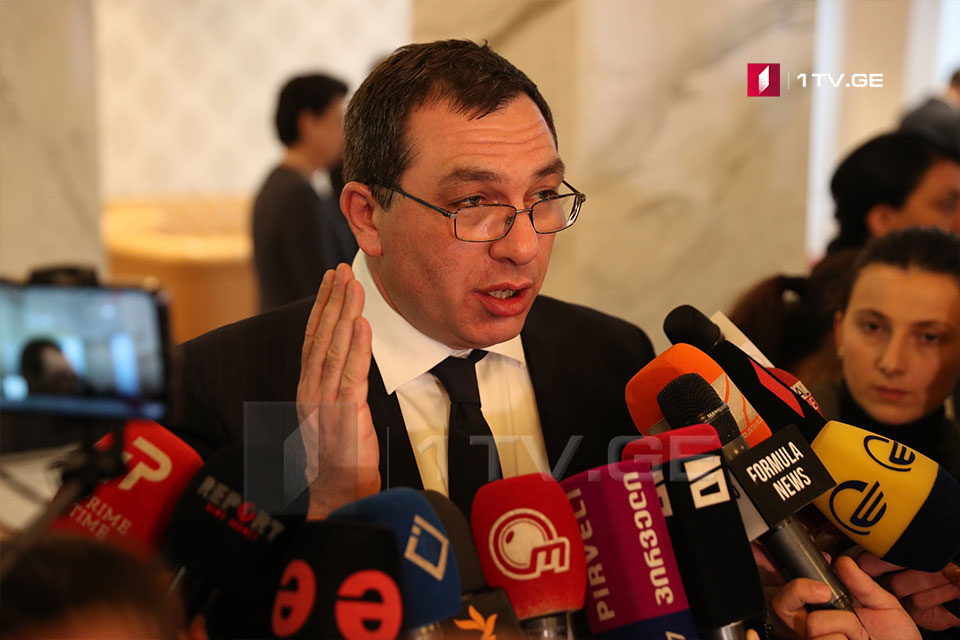 Giga Bokeria – Protest will continue
The government deserves political torture and protest will continue – Giga Bokeria, one of the leaders of European Georgia Party said after the meeting held between representatives of the ruling party and opposition at Biltmore Hotel in Tbilisi with participation of Diplomatic Corps.
According to Bokeria, protest rallies will keep on until the Georgian public gets what Bidzina Ivanishvili, Chairman of Georgian Dream Party and his team promised to people after the so-called Gavrilov Night and subsequent bloodshed.
He also claimed that the opposition supported continuation of a dialogue with the mediation of international partners.
"Geman Model of elections was the fastest way to retrieve the humiliation received by the public, and the other issue concerned political prisoners. These two main issues were the key and vital ones for taking steps for normalization of processes in the country," Bokeria stated.
The so-called German Model of elections was the main topic for discussions between representatives of the ruling Georgian Dream party and opposition. The Georgian opposition sees the adoption of the German Model of election system as the way out of the current political crisis in the country. Representatives of the Diplomatic Corps attended the meeting.