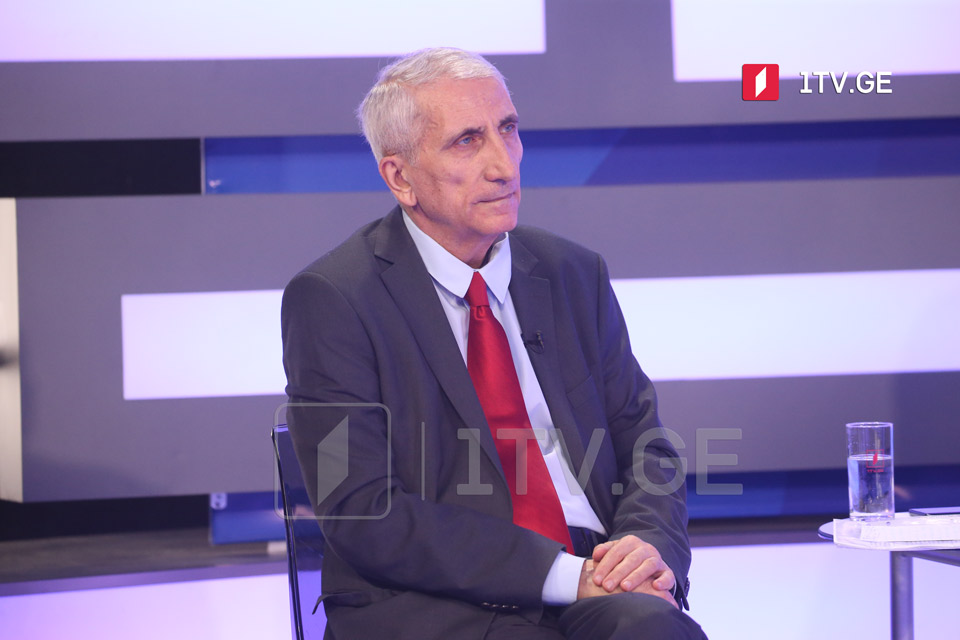 Gia Murghulia: World saw and felt 'Eriksen Effect' last night
'Eriksen Effect' – Gia Murghulia, Doctor of Philology, teacher, a member of the Board of Trustees of Georgian Public Broadcaster, has published a post under this title on Facebook. He echoed the collapse of Danish midfielder Christian Eriksen during the Euro 2020 match.
"Remember the people next to you: their voice, their walk, their appearance, their behaviour, their actions, their smile … Nobody knows what to expect in your relationship – tomorrow the people you care about may not be with you.
Life knows surprises, death knows it too …
A tragedy almost happened at the Copenhagen stadium last night. Christian Eriksen, a member of the Danish national team, played the ball to his teammate and lost consciousness. We all watched as they struggled to save this young man's life, as their teammates created a living wall of love and support, as the stadium and spectators around the world waited and prayed in anticipation of a happy ending.
Thank goodness – Christian survived.
Life is short and nobody knows when, where and how it will end;
People can be human, at least sometimes, and this time they are incomparably good.
The world saw and felt the "Eriksen Effect" last night.
That is the name of the letter, which is often attributed to Albert Einstein: "The explosion of the love bomb".
Think about the seconds that remind you of how valuable a person is to you.
He can save you from the worst moments of your life", Gia Murghulia, wrote on Facebook.
Denmark midfielder Christian Eriksen was rushed to hospital after collapsing during his side's Euro 2020 opening match with Finland and being given CPR on the pitch on Saturday, with soccer officials later saying the player was stable and awake.