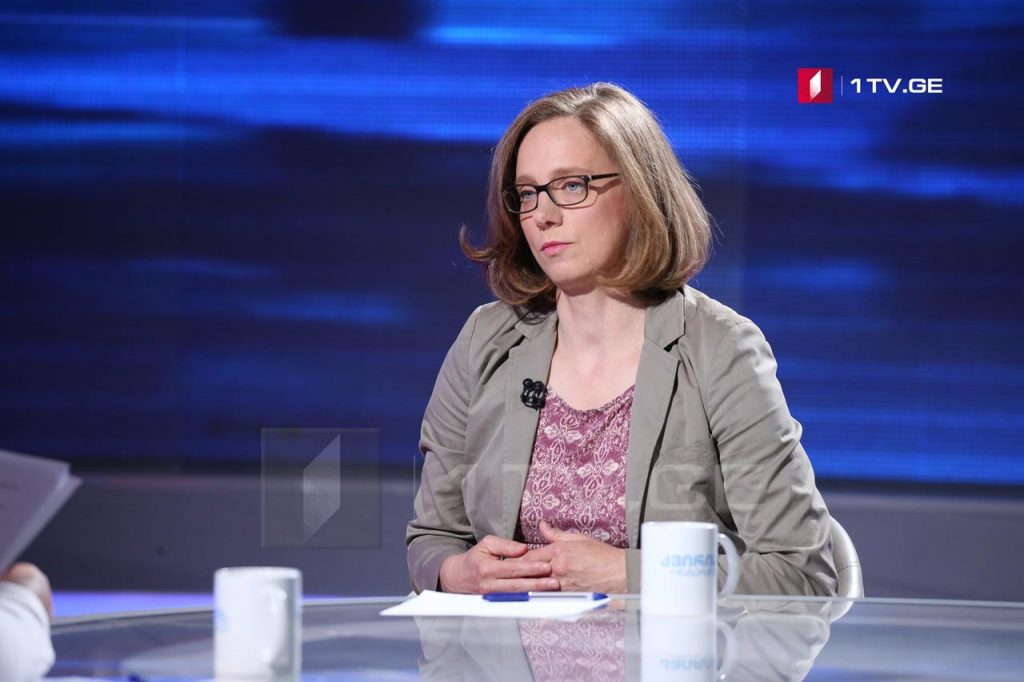 German journalist: Sandra Roelofs, Zelimkhan Khangoshvili scheduled, but Roelofs not to arrive
Khangoshvili has been killed on the day when Sandra Roelofs was to arrive in Berlin, Silvia Stober, journalist, and editor of the German Public Broadcaster (ARD), who attends the court hearings on the case of Khangoshvili murder in Germany, told the Georgian First Channel.
According to my information, Sandra Roelofs wanted to travel to Berlin to meet Khangoshvili there, Stober told Georgian First Channel.
He has booked a hotel room for her and was planning to pick her up from the train station. We know this from the chat messages from Khangoshvili's cell phones. It should have been the first meeting in person; before that, they have only talked via phone. Mikheil Saakashvili told me in an interview that his wife was interested in helping the Chechen community in Berlin and Khangoshvili wanted to introduce her to some representatives of the community and show her around. This is what was planned for that weekend when he was murdered, a German journalist said.
What I know and what was revealed yesterday, she planned to come from Amsterdam to Berlin. It's only a few hours by train. She had tickets, but as far as I know, she didn't arrive. The murder happened during midday, some at noon, and then she didn't enter the train. She didn't arrive in Berlin because she knew that something happened. But the meeting was planned, and it was organized by Khangoshvili himself, Silvia Stober concluded.
The Russian Service of Deutsche Welle reported, the investigation into the murder case of Zelimkhan Khangoshvili, an ethnic Chechen citizen of Georgia, killed in Berlin, demanded to question Sandra Roelofs, the wife of the former president of Georgia Mikheil Saakashvili. Reportedly, Sandra Roelofs was in Berlin and had planned to meet with Khangoshvili the day when he was killed. The investigation has once interrogated Roelofs via phone. No details of the telephone conversation were disclosed at the trial. Respectively, the motive of the planned meeting between Sandra Roelofs and Zelimkhan Khangoshvili remains unknown.
Georgian citizen Zelimkhan Khangoshvili was killed in August 2019 in Berlin. German prosecutors have charged Russia with ordering and organizing Khangoshvili's assassination. Vadim Krasikov, also known as Vadim Sokolov, has been arrested in connection with the murder.