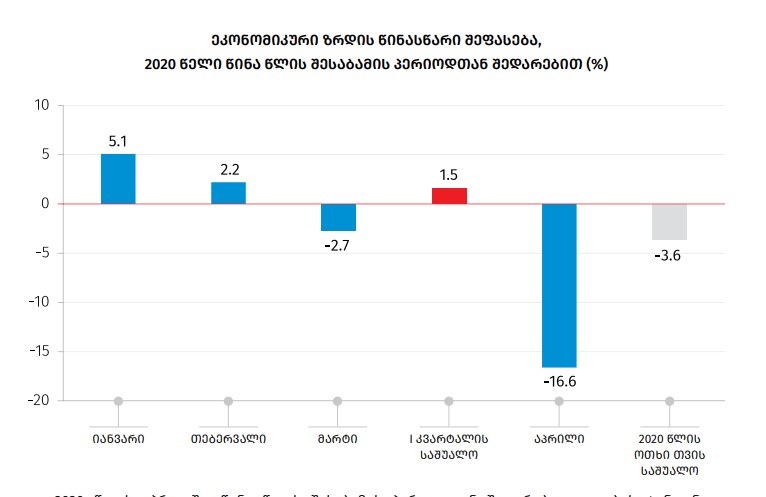 GeoStat – Economy reduced by 16.6% in April based on preliminary estimations
Based on preliminary estimations of the National Statistic Service of Georgia (GeoStat), economy has been reduced by 16.6% in April in comparison to the same month of the last year.
The decrease is detected in all sectors except mountainous mining industry. The Statistics National Service published prognosis of economic growth for April of 2020.