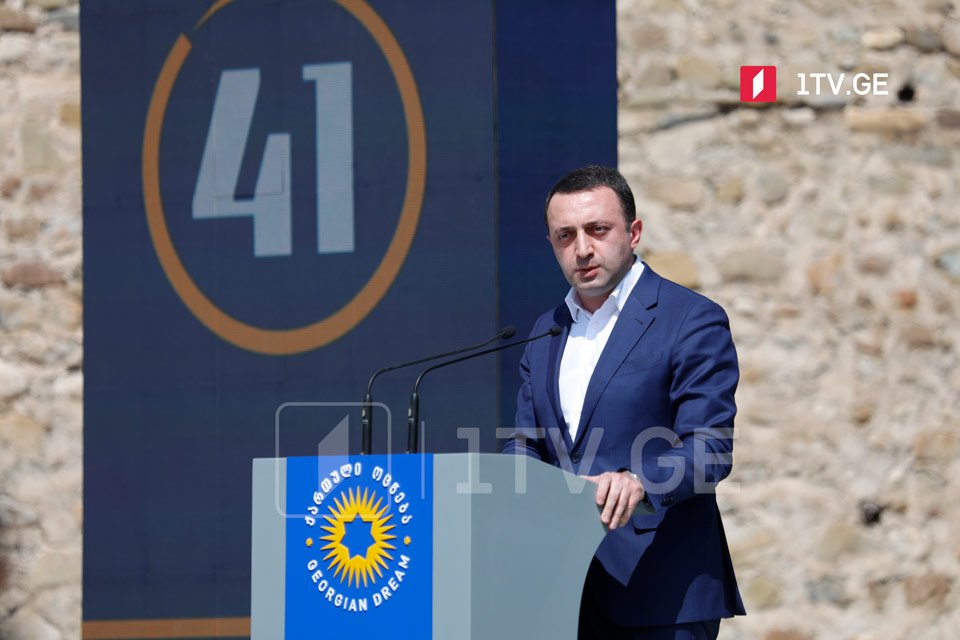 Georgia's judicial system to be far ahead of some EU member states, PM believes
Georgian Prime Minister Irakli Garibashvili believes "the Georgian judiciary and the current system are far ahead of the judiciary of some EU member states."
"This is proved by many studies, including the EU polls. We carry on the reforms, judicial reform among others," PM underscored.
The statement comes after the remarks of the Acting Head of the EU Delegation Julien Crampes following the Georgian government's announcement not to seek funds from the EU's Macro-Financial Assistance programme.
Crampes stressed, "Georgia failed to sufficiently address the condition for this macro-financial assistance, and notably, to increase the independence, accountability, and quality of the judicial system."
PM explained the reasons behind the recent decision, saying that "Georgia saw high economic, double-digit growth for the first time in 10-12 years, allowing the country to have additional revenue in the budget."
"Accordingly, we kicked off to gradually reduce our foreign debt. The state received a lot of help from the European Union and donors. We are very grateful and always will be," PM stated.
The Head of the Government recalled "the attempts of the United National Movement (UNM) and former Georgian President Mikheil Saakashvili for the country to face certain financial sanctions."
"We also remember when the state was working to obtain a visa-free regime with the EU in 2014, UNM leaders and others with the help of the MEPs and European People's Party (EPP) members were trying to hinder the process," he said.
Garibashvili echoed the statement of the European Parliament member Viola von Cramon, saying that "you can't decline what you were not eligible for."
PM says "MEP is not my supervisor but my people." Garibashvili thinks MEPs should not make "shallow statements."
Various politicians assess the government's recent announcement. Deputy Foreign Minister Teimuraz Janjalia pledges Georgia remains committed to the country's European and Euro-Atlantic integration course.
"Given that there are positive trends in the Georgian economy, it was deemed appropriate not to take a loan at this stage. The country's goal is to reduce foreign debt and be less dependent on the foreign financial resources," Janjalia noted.
The opposition parties backlash against the recent decision. Girchi member Sandro Rakviashvili believes "with this path, the country will lose its partners, those who ensure the security."
Rakviashvili thinks the EU's response was adequate. "If we want to be the EU's ally, we have to meet basic standards, including democracy and the judiciary. Such steps will distance us from the EU," Rakviashvili declared.
The Third Force says by rejecting the financial aids, the ruling team also rejected the perspective of the EU membership. "Georgian Dream's decision amid Russian occupation is only the Kremlin's interest," the party added.
Following the GD's move, Acting Head of the EU Delegation Julien Crampes held a special briefing yesterday, saying that the Government of Georgia notified the European Union of its decision to refrain from requesting EUR 75 million in EU macro-financial assistance.
"This amount was due to be disbursed before 30 September 2021, should Georgia have been in compliance with the mutually agreed commitments taken by its Government in September 2020, when signing the conditions for this assistance program. The macro-financial assistance, EUR 150 million in total, out of which half has been disbursed, was aimed at assisting Georgia and its citizens in addressing the challenges of the COVID-19 pandemic. These funds were intended to be available for the benefit of the Georgian people."