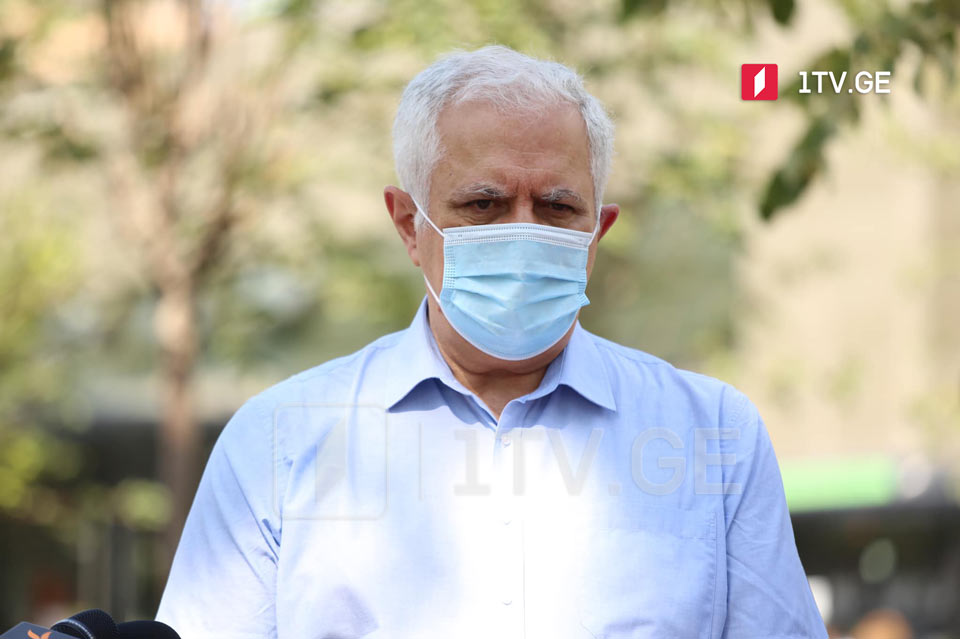 Georgia's epidemiological situation stabilized slightly, NCDC Head says 
Georgia's epidemiological situation has stabilized slightly as the number of new cases is not surging, said the head of the country's National Centre for Disease Control (NCDC) Amiran Gamkrelidze on Sunday.
"It was conditioned by mobility reduction, caused by the Covid-19 regulations, the monitoring of those regulations are stricter and the key, the vaccination has been intensified," Gamkrelidze noted.
As to the high numbers of daily deaths, Gamkrelidze said the death rate is proportional to the number of new cases.
"Sadly, every 1,000 new cases is followed by an average of 10-15-17 deaths. This is the law of medicine and in this case, a natural development of the disease," Gamkrelidze stated.
NCDC Head urges citizens to get vaccinated as "it is the only way to beat the virus."
Earlier today, Georgia reported 2,669 coronavirus cases, 6,177 recoveries, and 76 deaths, increasing the total case tally to 543,118, among them, 482,732 people recovered and 7,251 died.
A total of 1,145,925 vaccinations have been administered as of today, among them 771,055 are double-jabbed.