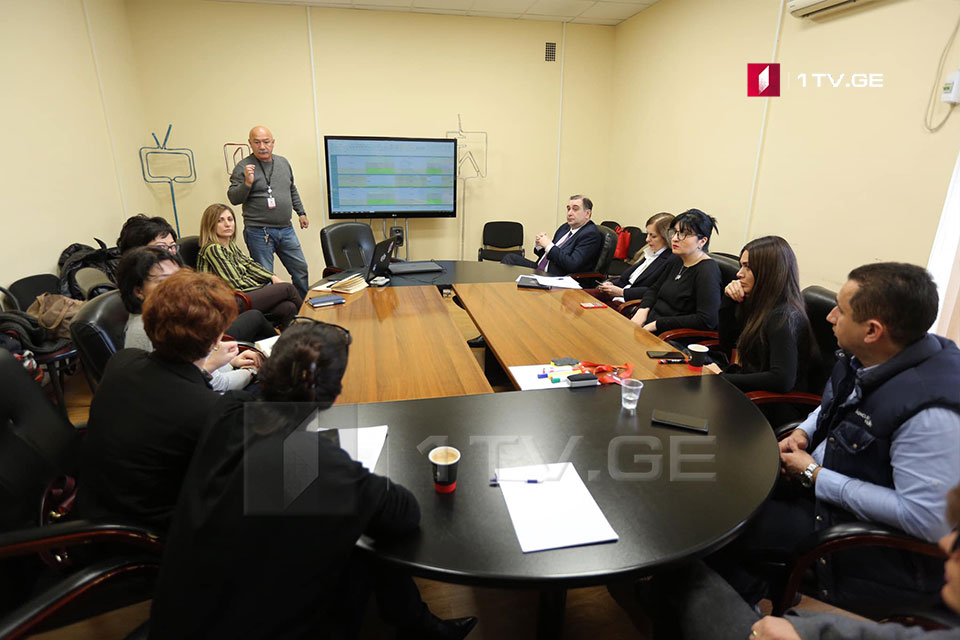 Georgian Second Channel to be converted into an educational platform
Georgia Second Channel will be converted into an educational platform. The novelty is introduced under the joint project of the Ministry of Education and the Georgian First Channel – "TV-school". The next working meeting has been held with the participation of the Minister of Education Mikheil Chkhenkeli today.
Various media platforms of the Georgian First Channel will be used for the implementation of the project – the web portal 1tv.ge, youtube and Facebook pages of Georgian First Channel. The educational airtime (lessons time-table) is under development and will be published in the coming days.
The renowned teachers will conduct the classes prescribed by the National Curriculum. The educational film produced by the leading companies will be included as well.
The launching of the project is related to the current coronavirus situation, however, in view of its importance, the project would continue after the crisis elimination.
According to Education Minister Mikhail Chkhenkeli, students will have the opportunity  to watch interesting lessons as part of an educational project.
As Director-General of the First Channel Vasil Maghlaperidze states, it is a long-term project aiming to transform the Second Channel into an educational one.
"Currently, we are holding daily working sessions. The Ministry of Education will be responsible for the quality of teaching. In the long term, within the project, Georgian First Channel will ensure the translation and broadcast of the educational programs produced by the best studios. On weekends, interesting extracurricular activities are planned and the airtime will be completely built on educational programs", – Vasil Maghlaperidze said.