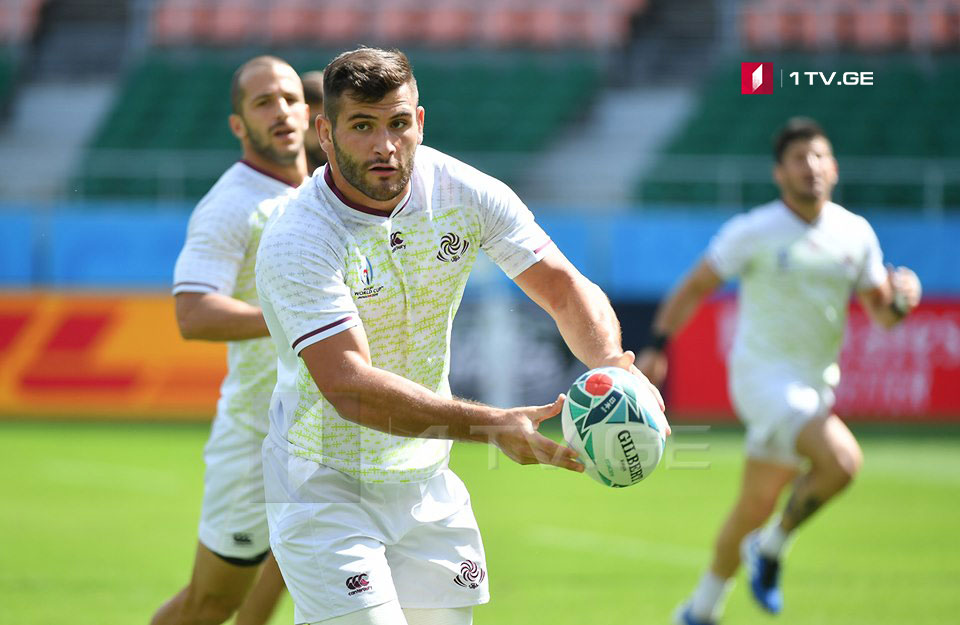 Georgian rugby team prepares for last match of Rugby World Cup | Japan 2019
The Georgian national rugby team "Borjghalosnebi" is preparing for the last match within the group stage of the 2019 Rugby World Cup ongoing in Japan. The Georgian rugby players held captain's training.
The Georgian rugby team will play a match against one of the favorites of the tournament Australia on October 11. It will kick off at 14:15 Tbilisi time and Georgian First Channel will provide its live transmission.
The Georgian national team played three matches in D Group, with two defeats against Wales and Fiji, and one victory against Uruguay.
The 2019 Rugby World Cup is the ongoing ninth Rugby World Cup and is being held in Japan from 20 September to 2 November.