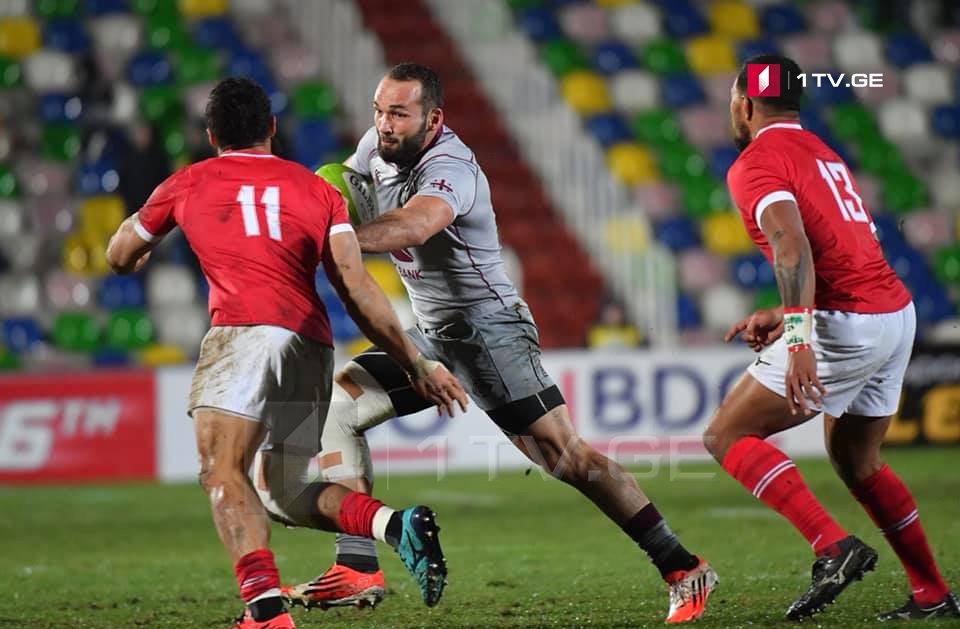 Georgian rugby team defeats Tonga
The Georgian national rugby team "Borjghalosnebi" defeated Tonga in a match with the score 20:9. The match was held at Mikhell Meskhi Stadium in Tbilisi.
Georgia and Tonga have played 6 times, out of which Georgia has won 4 and Tonga — 2 matches.
They played each other in the 2015 Rugby World Cup group stage and Georgia won the match with the score 17:10.