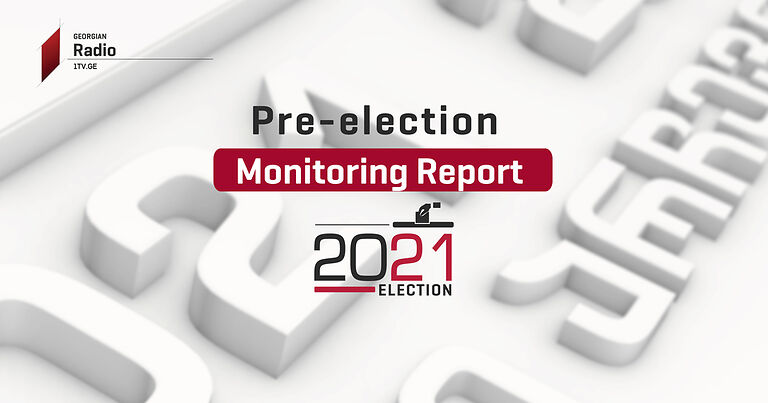 Georgian Radio Pre-Election Monitoring Report (August 13 - October 1)
From August 13, the Georgian Public Broadcaster (GPB) is conducting internal monitoring of the October 2 municipal election coverage.
We offer the results of pre-election media monitoring (August 13 – October 1).
Monitoring aims to count the quantitative data of the time allocated to the monitored electoral candidates.
The monitoring is carried out via a specially created program that links a TV program/story hyperlink to each record.
Specifically trained monitors collect and process the coverage taking into account the specifics of different platforms and programs.
The monitoring methodology is based on international practice. GPB will permanently publish individual components of media monitoring during the monitoring period, while the full report after the election process ends.