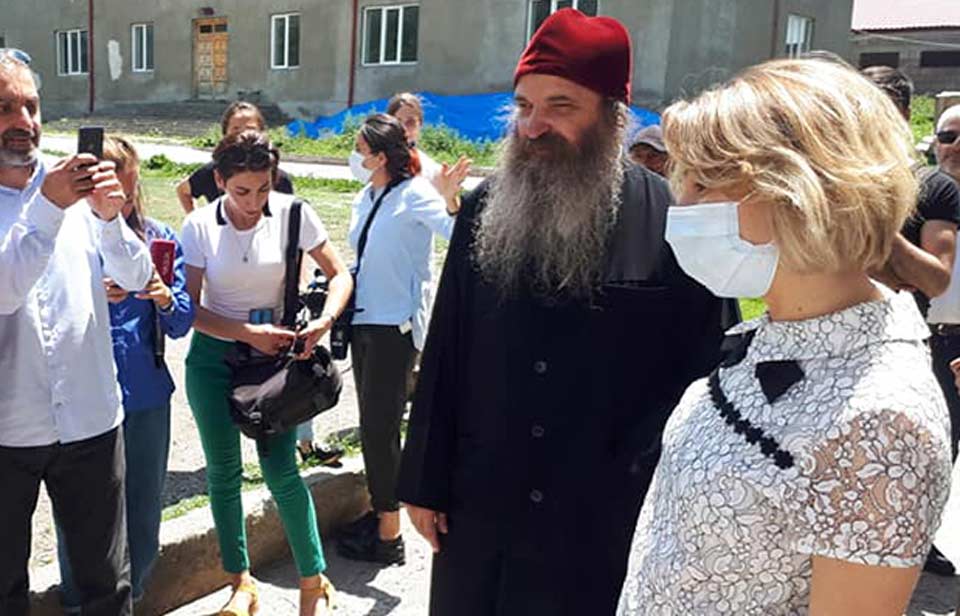 Georgian Public Defender to visit Ninotsminda Boarding School
Georgian Public Defender Nino Lomjaria has been admitted to the Ninotsminda Boarding School for the first time since 2018 today, Public Defender's Office reports.
Despite monitoring delay, Lomjaria believes the needs of the children should be appraised.
Public Defender recommends placing the children in alternative care after concerns of ongoing sway. She thinks the decision should be made in due course.
"I believe children living here can not freely express their will," she underscored.
Lawyer of the Georgian Orthodox Church, Edisher Karchava, also accompanies the Public Defender.
For the record, Lomjaria was allowed to Boarding School following her meeting with Archbishop Iakob on June 17.
Earlier, Nino Lomjaria declared that three cases of alleged violence and one case of alleged rape in the Ninotsminda boarding school were under investigation.
NGOs and the Public Defender expressed the suspicion that the children in the boarding school may be victims of violence.