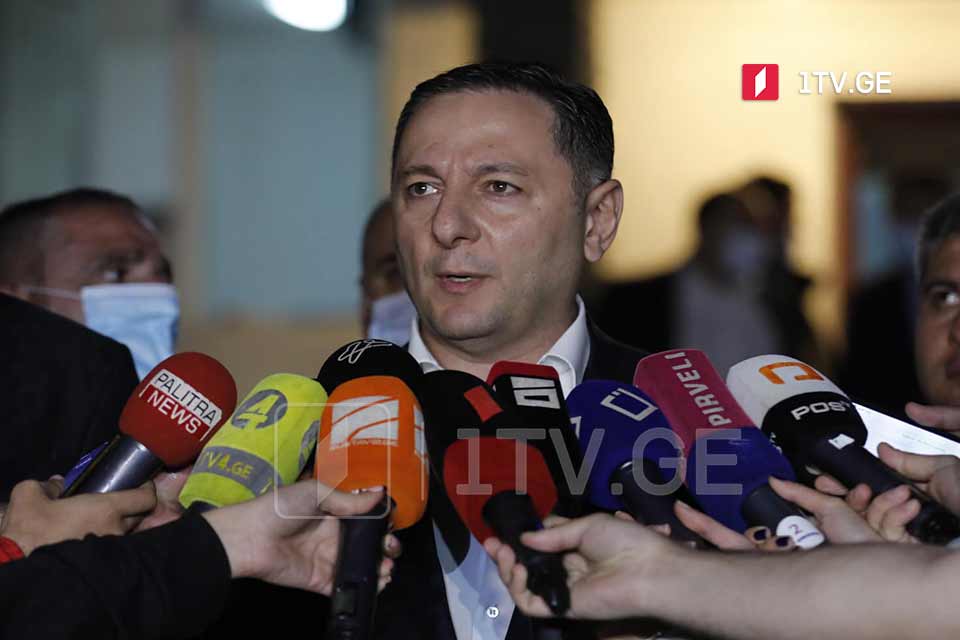 Georgian President meets Interior Minister, Metropolitan Shio, over violence
Georgian President Salome Zourabichvili hosted Interior Minister Vakhtang Gomelauri and Patrol Police Chief Vazha Siradze at the Orbeliani Palace on July 8.
According to the Minister, President was interested in the particulars of the July 5-6 developments during the anti-Tbilisi Pride protests and action undertaken by the law enforcement bodies.
Gomelauri said the Special Task Force and 3200 law enforcers were dispatched to twenty locations. The Minister also informed the President about people detained for group violence against media representatives and protesters.
Vakhtang Gomelauri, speaking to journalists after the meeting, denied allegations as if he commanded the assault against media on July 5-6.
"We overheard that there was no police on the ground, and I ordered the attack on journalists. I do not want to offend these people. Sorry, this is ridiculous," he said.
Gomelauri condemned attacks on journalists; claimed the police did their best to diffuse the tension, and several officers were injured and hospitalized.
This meeting took place after Georgian Patriarch's locum tenens Metropolitan Shio (Mujiri) and Archpriest Andria Jagmaidze, Head of the Public Relations Department of the Georgian Orthodox Church (GOC), visited Salome Zourabichvili.
Metropolitan Shio did not comment after the meeting. Archpriest Andria Jagmaidze, on his part, said he was neither aware of the topics of discussion nor who initiated this meeting at the presidential palace.
The Head of the GOC Public Relations Department neither confirmed nor denied whether the parties discussed the Georgian Patriarchate's initiative to adopt the law on the insult of religious feelings.