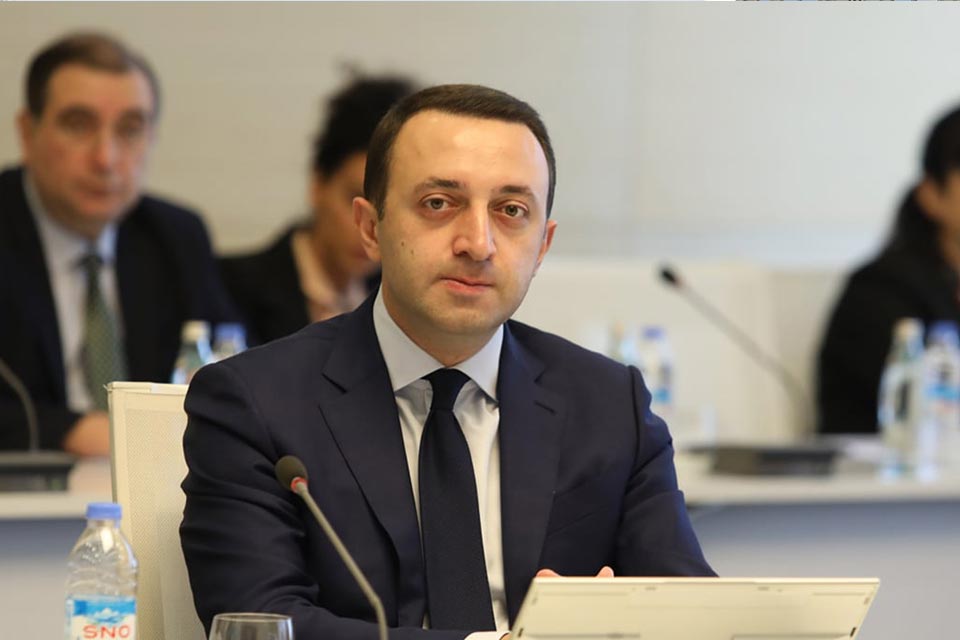 Georgian PM: We do not count demonstrators, every citizen to be precious
Georgian Prime Minister Irakli Gharibashvili made a televised statement on Tuesday. He also reacted to UNM Chair, Nika Melia's arrest and further protest by the opposition representatives.
"Today, the Ministry of Internal Affairs enforced a law, which was a necessary condition for the reduction of radicalism in politics and the establishment of fair relations.
The people's reaction to the enforcement of the law has confirmed that the rule of law is the main priority for the Georgian public. However, we are not counting the number of people gathered for the demonstration. Every citizen of our country is precious to us," Irakli Gharibashvili emphasized.