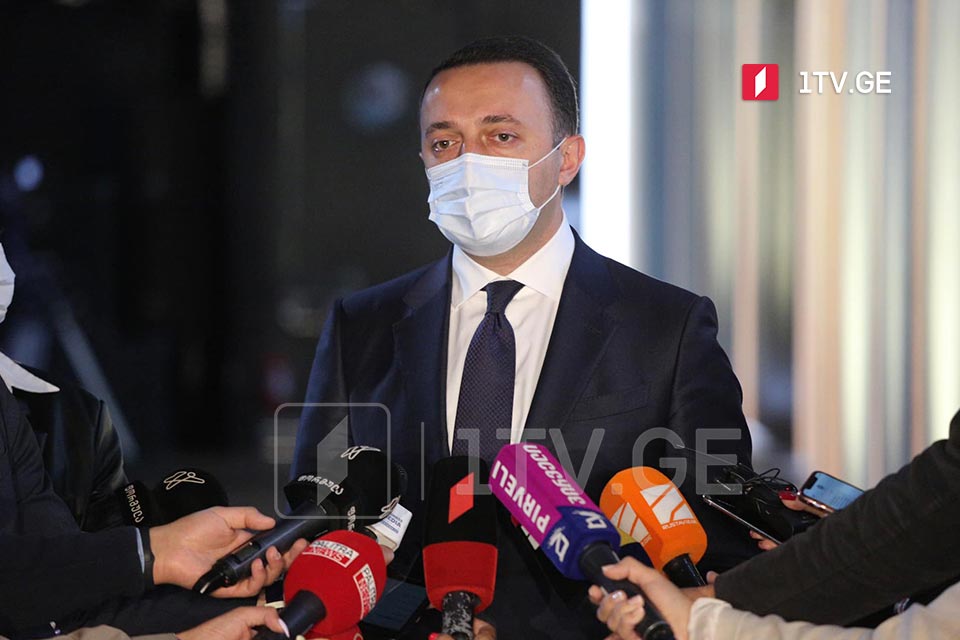 Georgian PM vows to assist those affected by Batumi building collapse
Georgian Prime Minister Irakli Garibashvili has arrived at the site where nine people died after a residential building collapsed in Batumi last Friday.
PM Garibashvili vowed to financially assist those affected by the tragedy and provide them with homes.
He further pledged to "clamp down on regulations, closely monitor construction permits to avoid such mistake."
Earlier today, Batumi City Court sentenced three people for violating construction and renovation safety rules that led to the collapse killing nine.
Today, Georgia is observing a day of national mourning to remember the victims of building collapse. Flags on all government buildings in Georgia are flying at half-mast.