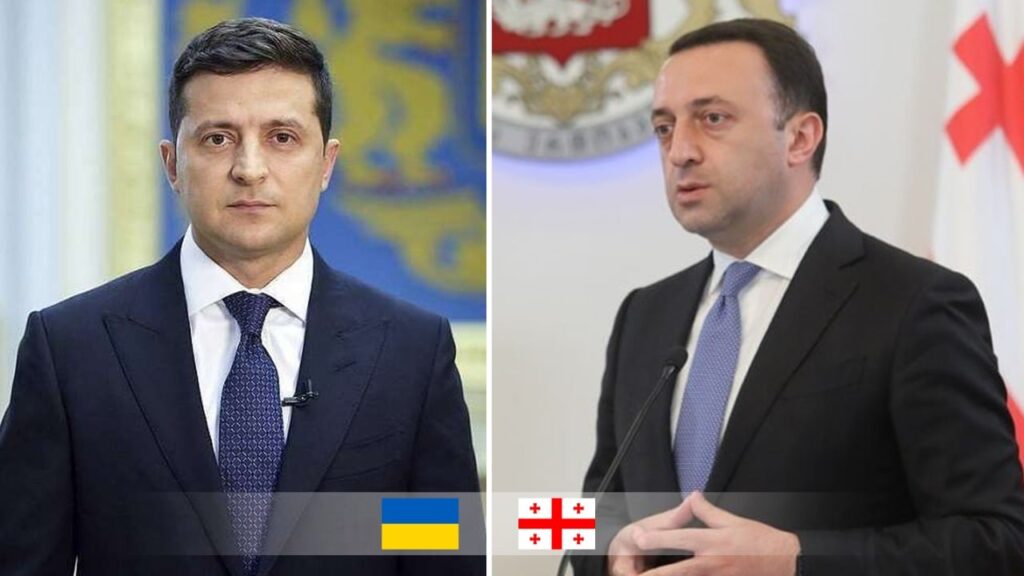 Georgian PM, Ukrainian President hold phone conversation
A phone conversation was held by and between Irakli Garibashvili, Prime Minister of Georgia and Volodymyr Zelensky, President of Ukraine with an initiative of the latter. Volodymyr Zelensky expressed interest in the health condition of Mikheil Saakashvili, who is a citizen of Ukraine put under arrest in Georgia.
Irakli Garibashvili noted that the health condition of all prisoners – including Mikheil Saakashvili – is closely monitored at penitentiary institutions of Georgia and adequate medical services are rendered to inmates round the clock – 24/7. According to the Head of the Georgian government, Mikheil Saakashvili is a citizen of Georgia, who is permitted to accept visitors. Lawyers, family members and members of the Parliament of Georgia (MPs) have been visiting him and since admission to the penitentiary institution, he has received over 100 visitors in total.
Volodymyr Zelensky touched upon the topic of Mikheil Saakashvili's transfer to a prison hospital, upon which Irakli Garibashvili stated that the prisoner in question expressed resistance, along with verbal and physical abuse towards the staff and physicians of the facility. Accordingly, the administration of the penitentiary institution carried out measures promulgated in the law.
During the conversation, the Head of the Georgian government assessed the unlawful behaviour of Mikheil Saakashvili as provocative, destructive and triggering threats for the stability of the country, thereby noting that citizens of Ukraine have no legitimate right to intervene in the domestic affairs of Georgia.
The Prime Minister of Georgia also told the President of Ukraine that fugitive Saakashvili had entered the country by illegally crossing the sovereign border when he was already convicted and charged for various grave crimes.
Volodymyr Zelensky inquired whether a possibility could be considered for Ukrainian doctors to get permission to check the health condition of Mikheil Saakashvili. In response, Irakli Garibashvili noted that prisoner Saakashvili is taken care of by high-calibre healthcare professionals of Georgia.