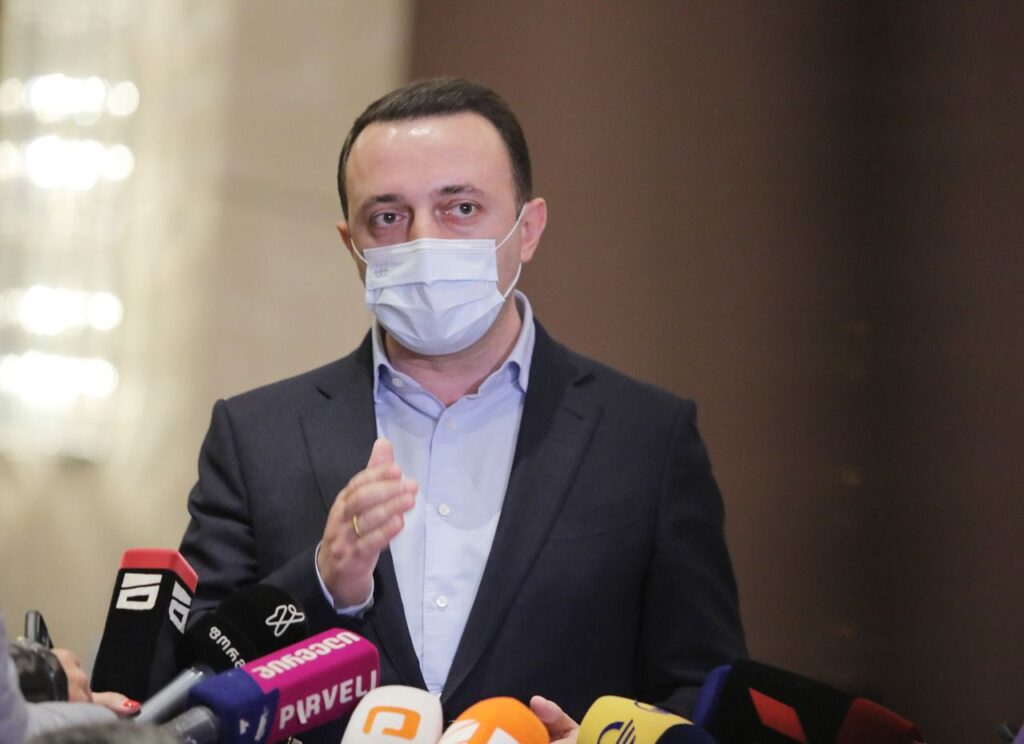 Georgian PM says neither Fotyga, nor Kubilius holds any value as 'no one will overstep rule of law'
Georgian Prime Minister Irakli Garibashvili has echoed the letter panned by MEP Anna Fotyga urging to stop Saakashvili's imprisonment before his "fair trial."
"Neither [Anna] Fotyga, nor [Andrius] Kubilius holds any value for me or our country," said PM, stressing that "no one will overstep the rule of law and justice in this country."
"There are seven hundred deputies in the European Parliament and we can not act at Fotyga or Kubilius's behest. I would like to remind some of the MEPs, they are an acquaintance, friends of Mikheil Saakashvili, I will stop here. These are ordinary manipulations to create a feeling of greater attention from the European Parliament amid upcoming runoffs," PM Garibashvili underscored.
Prime Minister added that Saakashvili is facing a new charge, "proclaimed violation of the illegal border crossing."
According to the said letter, "Saakashvili should be released in order to pave a way for a national agreement aimed at stability, ending the crises in Georgia and restore the course that the Georgian people want for the future of their nation."
Law enforcers arrested Mikheil Saakashvili in the Georgian capital of Tbilisi on October 1. He kicked off a hunger striker day after detention.
The ex-president is charged with several criminal offences. In 2018, he was sentenced to six years in prison in absentia for abuse of power.