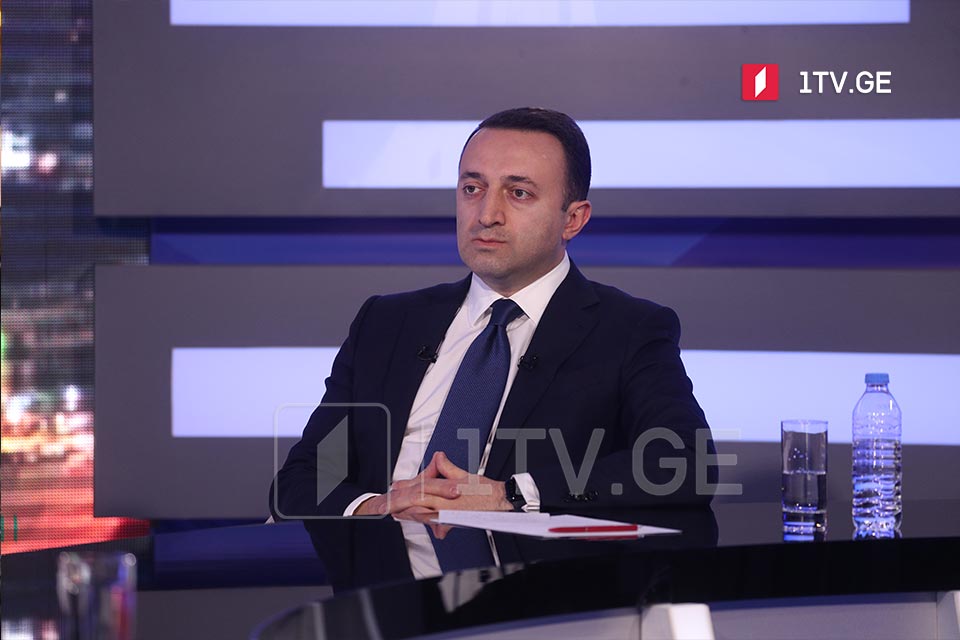 Georgian PM pledges to fulfil all pre-election promises thoroughly
Georgian Prime Minister Irakli Garibashvili discussed the government's upcoming plans and current challenges in a Tuesday interview with GPB First Channel's Tavisupali Khedva program (Free Vision).
Alluding to the challenges, PM named unemployment, poverty, pandemic and many other problems the country faced today. He pledged to spare no effort to fulfil all the pre-election promises, including tackling unemployment, creating jobs and developing the economy.
De-occupation remains one of the key issues, "only political progress could resolve it." PM believes "the Russian leadership should decide to end the current illegal situation."
Among daily challenges, PM picked borderization, barbed wire fence installation, kidnappings, the bulk of violence and killings, "which are addressed promptly, but the political status quo regarding Russia is unchanged as "it is quite a difficult issue."
"Russia does not respect the sovereignty of our country, its unity and continues to occupy our territories. That is the main hurdle in our relationship."
PM also reviewed other topics. Here are the main takeaways:
The Head of the government said the HPP policy should focus on the needs of the country and the population. Speaking of the Namakhvani HPP project, Garibashvili hinted at a lack of communication with society over it.
He also dubbed drug policy as "liberal and detrimental to our society." PM backs its revision. As to online gambling, the government plans to draft a bill envisaging a tax increase, the gambling age rise to 25 and the ban on gambling adverts. Garibashvili noted that GEL 1,5 billion is drained out of the country through online casinos. The majority of gamblers is socially vulnerable, have no jobs.
PM also vowed to regulate drug prices. The government will submit the relevant draft bill to the parliament in December.
While promising a multi-year employment program, he said the "run-down" regions need to be renovated. "The employment agency will be represented in a particular municipality."
Lastly, PM mentioned Public Defender "whose stances do not reflect the existing reality fairly and equally." He noted that international institutions trust the Public Defender. "The Georgian Dream knew Nino Lomjaria was not loyal to the government, but she was appointed deliberately."