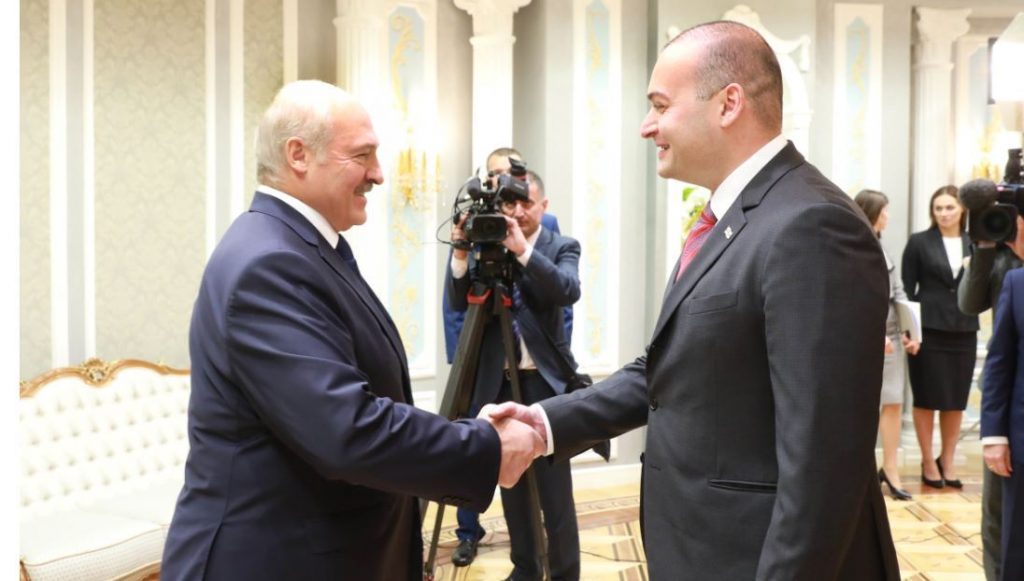 Georgian PM meets with President of Belarus
Georgia's Prime Minister Mamuka Bakhtadze, being on an official visit in Belarus, met with President of Belarus Alexander Lukashenko.
The sides discussed issues of bilateral relations and stressed the positive dynamics of cooperation especially with respect to trade, tourism, transport, information technologies, agriculture and culture spheres.  President of Belarus expressed support to Georgia's territorial integrity and state sovereignty.
Vladimir Dvornik, Vice Prime Minister of Belarus hosted Georgian PM at the airport. Together with governmental members, Bakhtadze paid tribute to the soldiers who died in World War II and laid a wreath at the memorial of heroes.
Head of the Georgian government will meet will hold a face-to-face meeting with his colleague Sergey Rumas, Prime Minister of the Republic of Belarus. The two Prime Ministers will then make joint statements for the media.
Within the framework of the visit, Georgian PM will also meet with Chairman of the House of Representatives Vladimir Andreichenko.
The Georgian delegation includes Minister of Foreign Affairs Davit Zalkaliani, Minister of Environment Protection and Agriculture Levan Davitashvili, Tbilisi Mayor Kakha Kaladze and Chairman of the Parliamentary Finance-Budgetary Committee Irakli Kovzanadze.