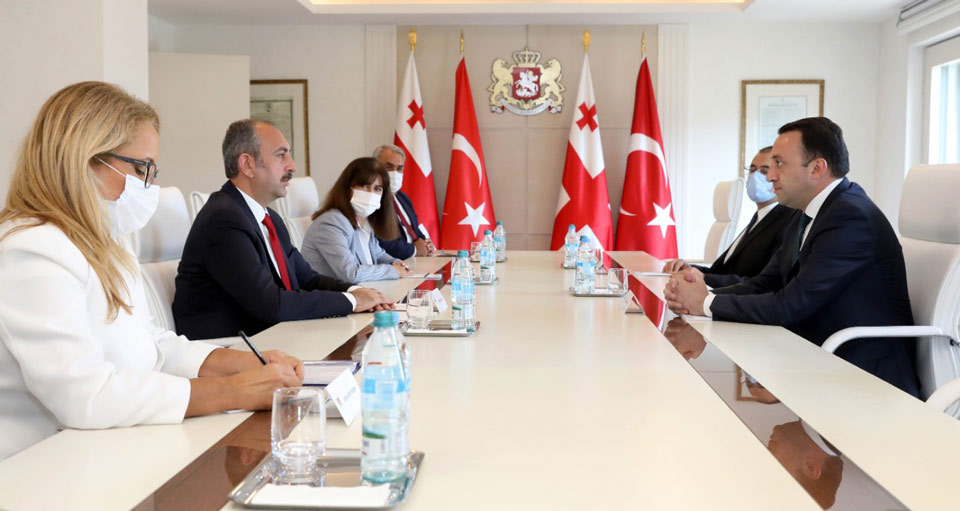 Georgian PM meets Turkey's Justice Minister
Considering the development of events in the region and the new reality, effective cooperation with neighboring countries is the only way forward to advancing security, stability and sustainable development" stated Irakli Garibashvili, Prime Minister of Georgia at a meeting with Turkey's Justice Minister Abdulhamit Gül, held today at the Government Administration.
According to the government's press service, Gakharia expressed his gratitude to the visiting official for the support of sovereignty, territorial integrity and Euro-Atlantic integration of Georgia by Turkey.
He also reassured the visiting government official of the readiness of Georgia to further strengthen the strategic partnership existing between the two nations, thereby noting that political and economic cooperation need to be deepened as a priority.
The readiness of the Government of Georgia was once again confirmed towards intensifying the cooperation with Turkey in the areas of justice, rule of law and human rights. In the opinion of the Prime Minister of Georgia, it is gratifying that respective agencies of the two countries have concluded a Memorandum of Mutual Cooperation (MMC).