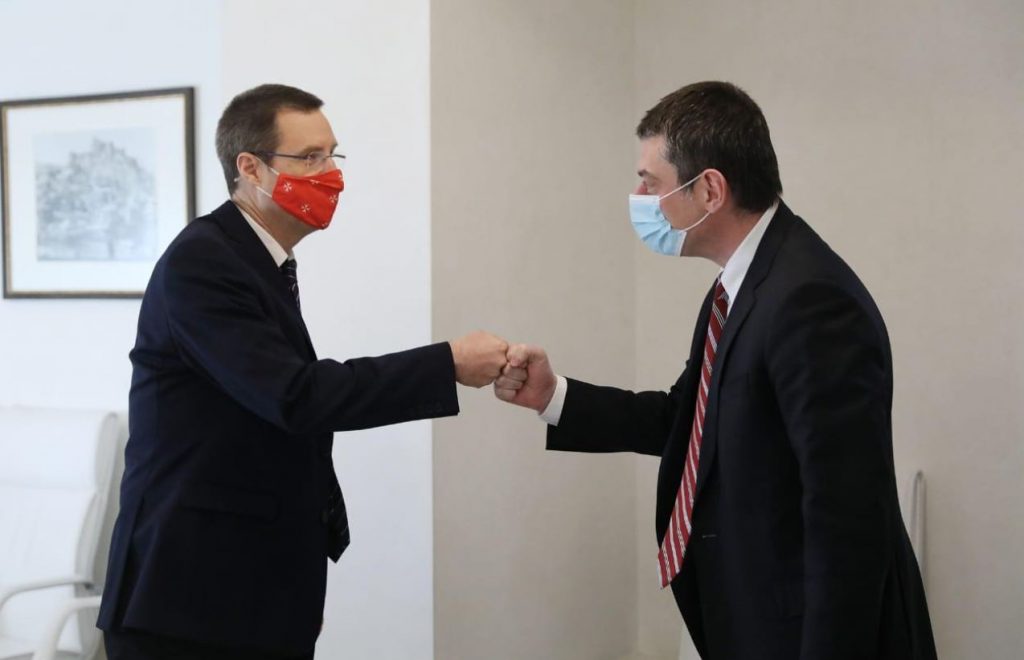 Georgian PM, Austrian Ambassador meet
Georgian Prime Minister Giorgi Gakharia met with the Austrian Ambassador Tomas Mulman on Wednesday.
PM highlighted Austrian assistance in the fight against the pandemic and expressed gratitude to the country, the government administration reported.
"Further deepening the trade and economic relations between the two countries, also successful cooperation with the Austrian Development Agency (ADA) were in focus.

The parties also discussed the negative impact of the pandemic on various areas, especially the tourism sector. At the post-crisis stage of economic recovery, the Georgian Government will prioritize tourism, and the country will be happy to continue hosting Austrian visitors.

The Austrian Ambassador reassured the Prime Minister of Austria's strong support for Georgia's territorial integrity and sovereignty," the government press center noted.
The Georgian Government appreciates Austrian observers' engagement in the EU Monitoring Mission and the fellow country's support for Georgia's European integration, the press statement reads.