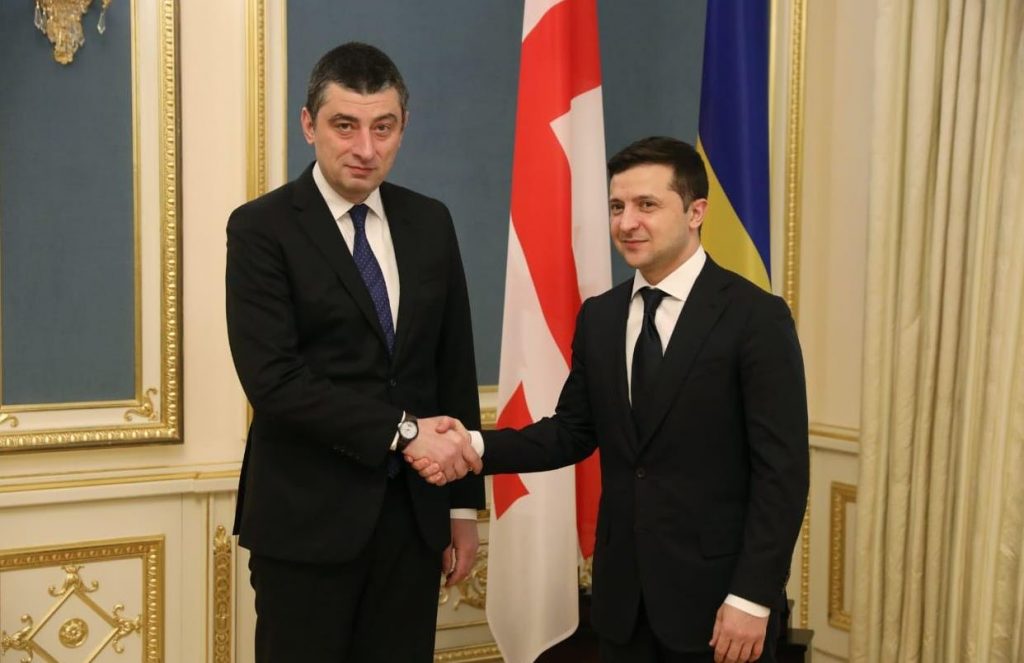 Georgian PM and Ukrainian President sign agreement on establishment of Strategic Council
Georgian Prime Minister Giorgi Gakharia, being on an official visit in Ukraine, held a face-to-face meeting with President of Ukraine Volodymyr Zelensky.
The sides discussed common European integration perspectives and challenges of territorial integrity facing both countries.
Giorgi Gakharia and Volodymyr Zelensky talked about deepening of cooperation that will be oriented on overcoming the common security challenges and pushing onward to the integration into the Euro-Atlantic structures.
Georgian PM and Ukrainian President signed an agreement on the establishment of a high-level Strategic Council.
The council will work in political, trade-economic, defence-security and cultural-humanitarian directions. Corresponding ministers will head up the 4 working groups.