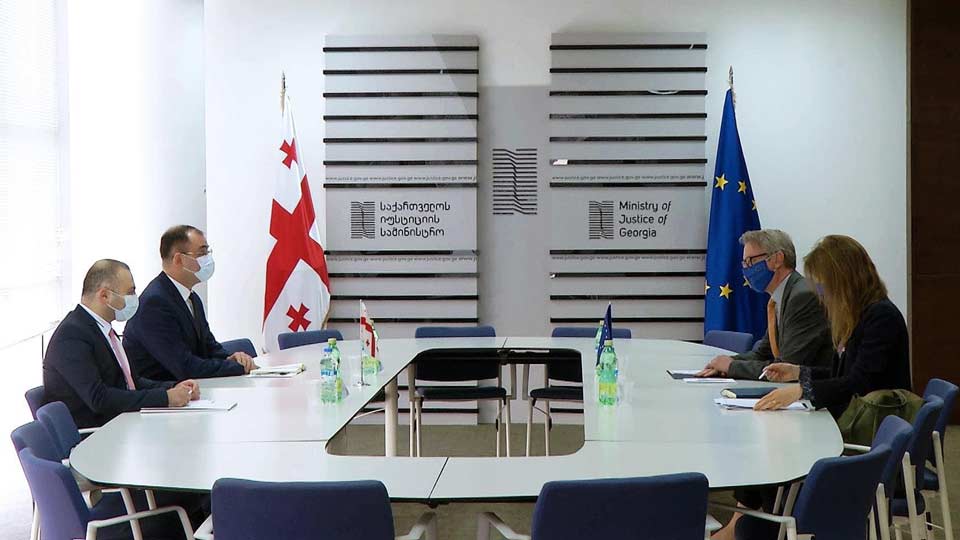 Georgian Justice Minister meets EU Ambassador
Georgian Minister of Justice Rati Bregadze met with the EU Ambassador to Georgia Carl Hartzell.
The parties discussed future cooperation, according to the Ministry's press service.
Rati Bregadze thanked Carl Hartzell for his personal contribution to the successful mediation of the EU and the US to end the political crises in Georgia.
Agreement between the government and the opposition allows the country to make every effort to address the present challenges, the statement reads.
The ruling Georgian Dream party, as well as opposition parties, including Lelo for Georgia, Citizens, Republicans, Strategy Agmashenebeli, Girchi, and Girchi – More Freedom signed the renewed EU-backed compromise paper earlier this week.
Several current and former members of the United National Movement and European Georgia have also signed the agreement individually, however, other representatives of both parties as well as the Labour Party rebuff to sign the document yet.
Charles Michel's new proposal implies electoral and justice reforms, offers a pardon for all violations and convictions stemming from the 19-21 June 2019 protests and the conduct of repeat parliamentary elections in 2022 if the ruling Georgian Dream party fails to receive at least 43 % of votes in upcoming municipal elections.