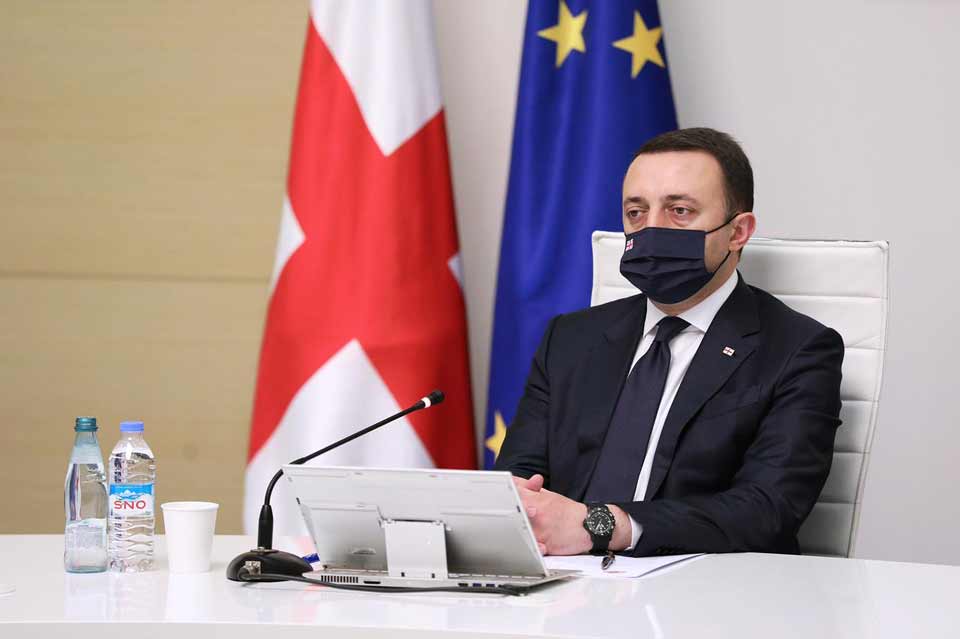 Georgian gov't to implement State Strategy for De-occupation and Peaceful Conflict Resolution
Georgian Prime Minister Irakli Garibashvili decided on Monday to set up a government commission, aiming to develop and implement state strategy for de-occupation and peaceful conflict resolution, the government's press service reported.
The commission will draft a unified state approach and a strategic vision for the de-occupation and peaceful settlement of the conflict, the press service noted.
Government agencies and institutions, civil society, research centres, NGOs, experts, conflict-affected people will engage. On top of that, the government plans to work intensively with Georgia's strategic partners, the press service added.
Georgian Ministry of Foreign Affairs will lead and coordinate the commission and working group.