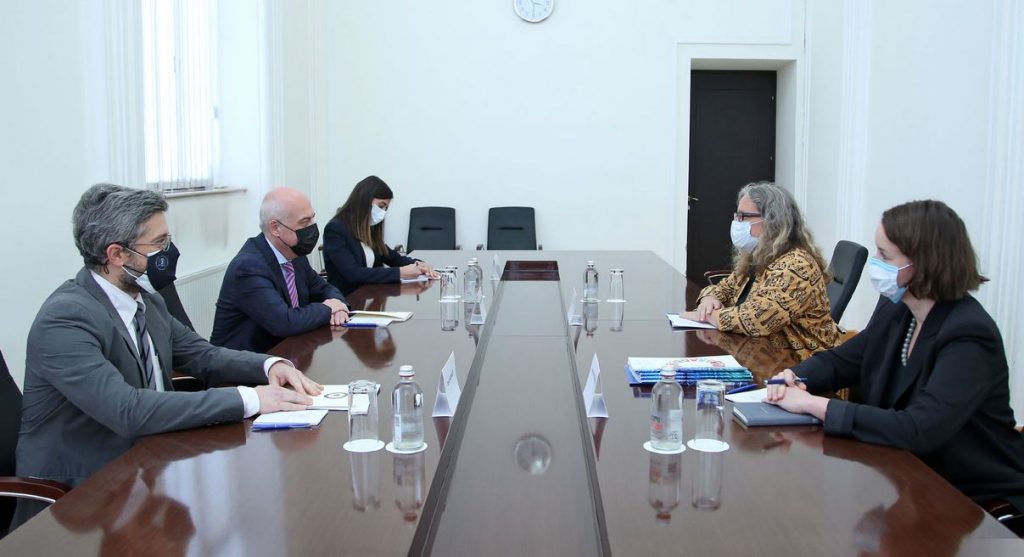 Georgian FM meets UN Resident Coordinator in Georgia
Georgian Foreign Minister David Zalkaliani met with UN Resident Coordinator in Georgia Sabine Machl today.
The long-term and fruitful cooperation between the UN team and Georgia was in focus, the Foreign Ministry reported.
The parties reviewed the United Nations Sustainable Development Cooperation Framework (UNSDCF), defining strategic directions of cooperation for the next five years, and it is in full line with the Sustainable Development Agenda defined for a timeline through 2030, the statement read.
The national development priorities of Georgia and the need to strengthen the security of the conflict-affected population were also stressed.