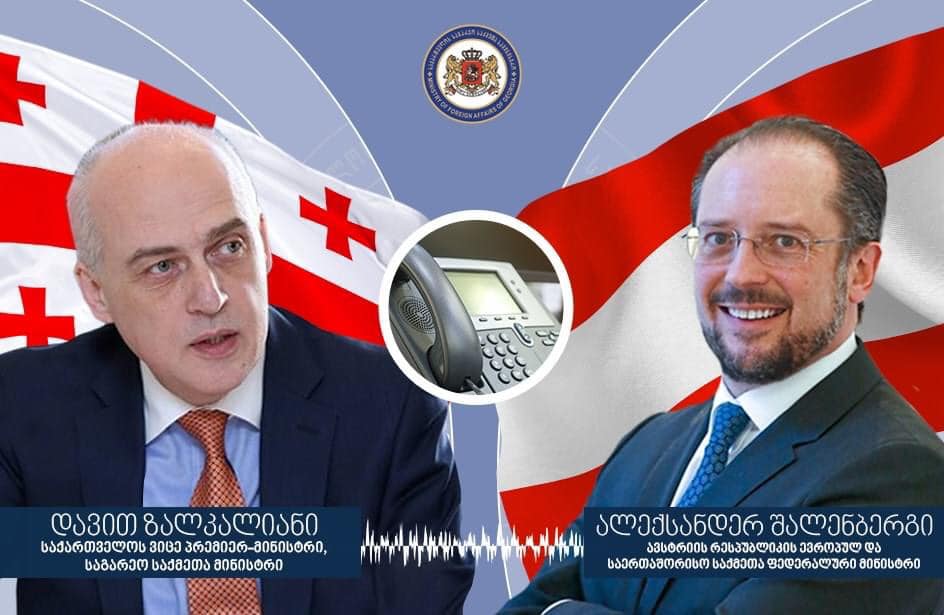 Georgian FM holds phone conversation with Austrian counterpart
Georgian Foreign Minister David Zalkaliani held a phone conversation with Alexander Schallenberg, Austrian Federal Minister for European and International Affairs, on Friday.
Ministers discussed the COVID-19 pandemic and vaccination issues. Talks focused on strengthening economic ties and sharing experiences in recovering the tourism sector.
David Zalkaliani emphasised Austria's support for reforms in various fields. He underlined the particular efforts of the Austrian Development Agency in this regard.
Alexander Schallenberg declared that Georgia remains to be a priority country for Austria. He pledged that Austria would boost the budget allocated for Georgia's development.
Zalkaliani briefed his Austrian counterpart on the results of the European Council President's visit to Georgia.
The Ministers discussed future steps and initiatives on Georgia's path to European integration, including preparations for the upcoming Eastern Partnership Summit.