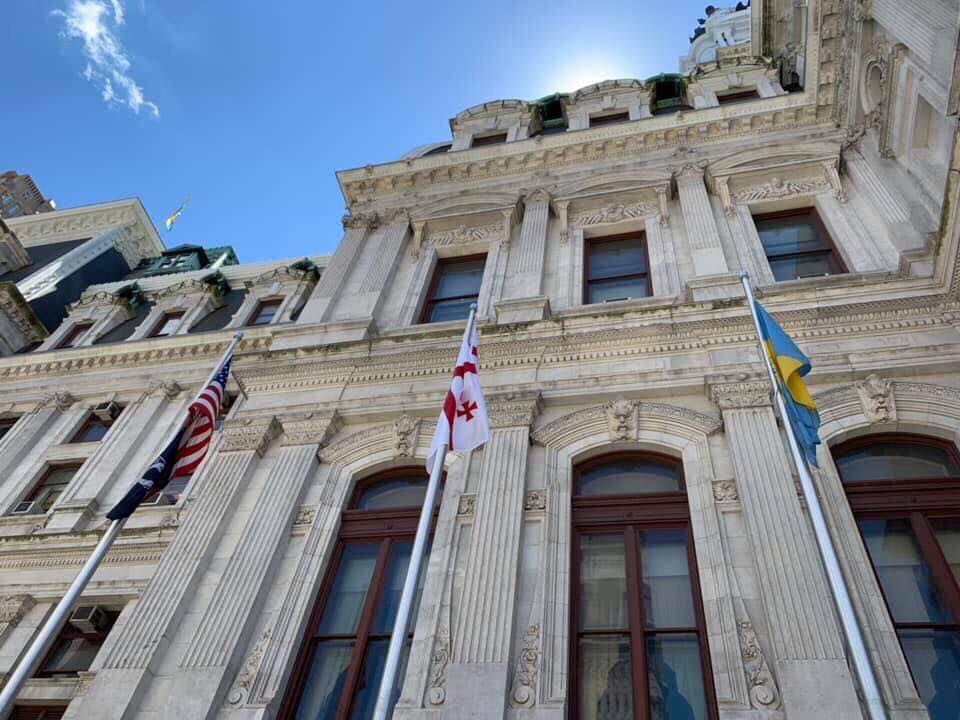 Georgian flag waving at City Hall in Philadelphia
The Georgian flag will be waving in front of the City Hall in Philadelphia, US, for one week in connection with the 101st anniversary of Georgia's Independence Day marked on May 26.
Georgian and American national anthems were performed during the flag-raising ceremony. Representatives of the Georgian Diplomatic Corps and local authorities attended the ceremony.
The activity was organized by Georgia's young ambassador Tato Okruashvili and Georgian Culture Center in Pennsylvania State.