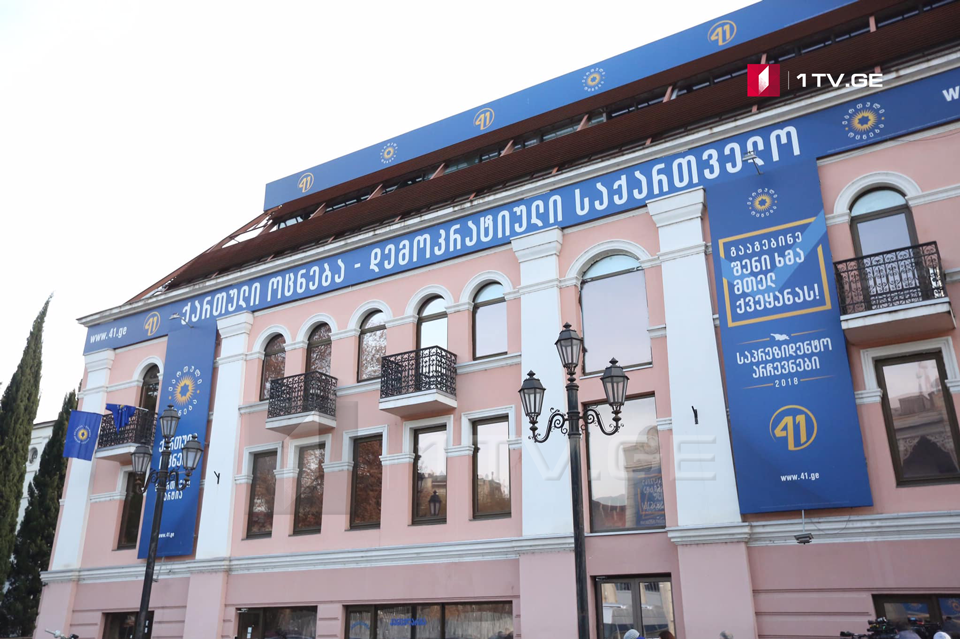 Georgian Dream released a statement on 1st anniversary of June 20 developments
The ruling Georgian Dream – Democratic Georgia Party released a statement on the 1st anniversary of June 20 developments in Tbilisi.
Based on the statement, one year after the June 20 events, it is important to evaluate and describe them under a relatively calm emotional background.
"Last year, the mistake committed by the government was followed by public protest. The authorities admitted to have committed the mistake and took political responsibility. Unfortunately, destructive opposition attempted to use the protest for its political interests and transformed the protest wave into a violent activity. The opposition attacked the parliament and police forces and tried to overthrow the government," reads the statement.
According to the statement, the attack was plotted that was directly or indirectly admitted by the opponents, whose objective was to provoke law enforcement bodies to use the force.
The statement says that one year after the grave events, the difference between democratic values, effective government and destruction oriented opposition is clear and Georgian Dream together with Georgian people will cope with all challenges successfully every time.
"We, all together, will lead the country to the victory, and secure to Georgia its worthy place in free, European, democratic family," reads the statement.