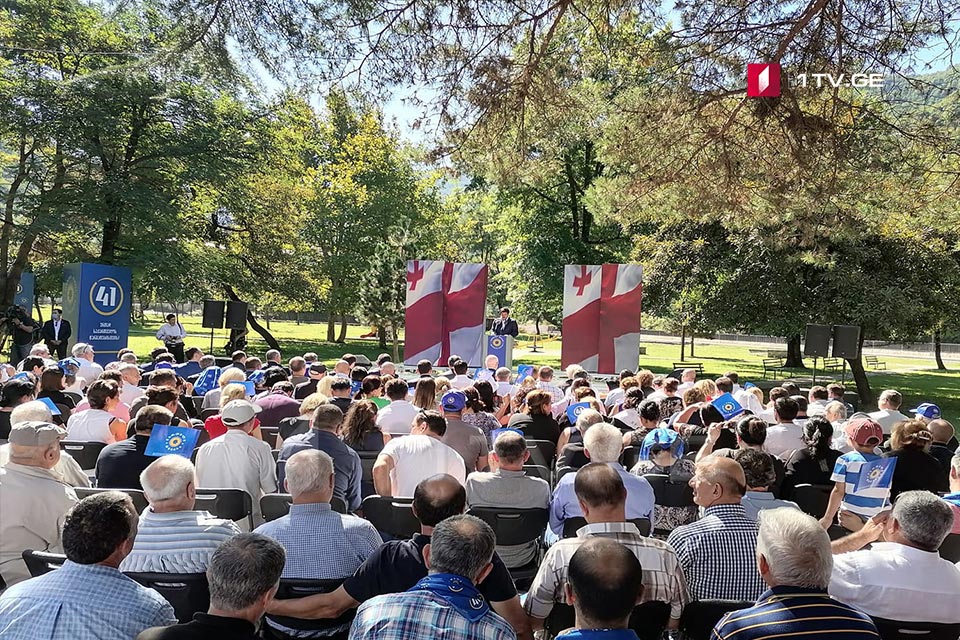 Georgian Dream nominates majoritarian candidates in Khelvachauri, Keda, Shuakhevi, Khulo
The ruling Georgian Dream party nominates its majoritarian candidates for the constituencies of Khulo, Shuakhevi, Keda and Khelvachauri for the upcoming October parliamentary elections — Anzor Bolkvadze for Khelvachauri Keda, Shuakhevi and Khulo municipalities and Pridon Putkaradze for the Supreme Council of the Autonomous Republic of Adjara.
The first meeting with the voters was held in Keda today. The candidates were nominated by the Prime Minister of Georgia. Giorgi Gakharia spoke about the planned projects in Keda as well as the existing social and economic problems.
Candidates will also be nominated in Shuakhevi and Khulo today.