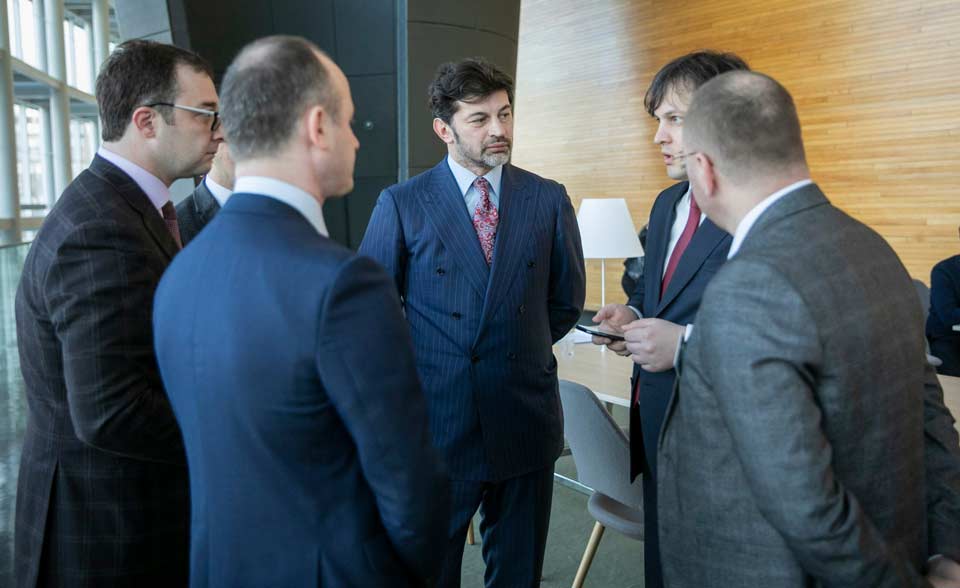 Georgian Dream leaders holding meetings in European Parliament
As part of the working visit to Strasbourg, Secretary General of the ruling Georgian Dream party Kakha Kaladze and Executive Secretary of Georgian Dream Irakli Kobakhidze held bilateral meetings in the European Parliament.
According to the Georgian Dream's press office, the party leaders met with MEPs. Discussions focused on the fulfilment of Georgia's commitments under Association Agreement, planned and ongoing reforms, political processes in Georgia and the pre-election environment.
Kakha Kaladze noted that Gigi Ugulava's arrest was one of the topics that parties discussed.
The leaders of the Georgian Dream informed MEPs that Ugulava's arrest has nothing to do with politics.
"It was also noted that since 2012, a number of steps have been taken in Georgia for the independence of the judiciary and prosecutor's office, so the authorities can not interfere in court decisions," Kakha Kaladze  stressed.