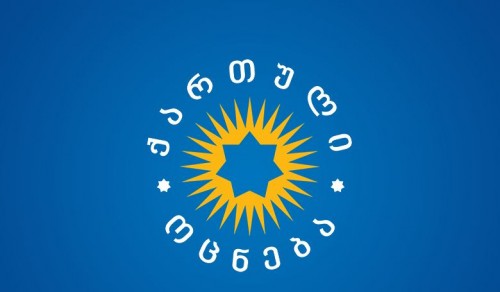 Georgian Dream asking citizens to refrain from organizing any counter-demonstration
The ruling Georgian Dream-Democratic Georgia Party has released a statement, in which the ruling party calls on the supporters of the Minister of Internal Affairs to refrain from organizing a counter-demonstration.
"First of all, we would like to thank all our supporters, every citizen who realistically assesses the current situation.
We often hear calls for organizing a counter-demonstration. We declare that freedom of assembly and expression is protected in Georgia. We respect every citizen's position and the right to peaceful protest. Under the Georgian Dream government, our citizens are and will be protected.
The constitution and state institutions will also be protected from all kinds of aggression and violence. The state protects citizens, their freedom of expression, as well as the constitution and public order.
In the current circumstances, we think it would be reasonable to ask our citizens, who are concerned about the recent developments, to refrain from organizing any counter-demonstration or such actions that could further escalate the situation and enable destructive forces to inspire tension and provocations,"- reads the statement of Georgian Dream Party.