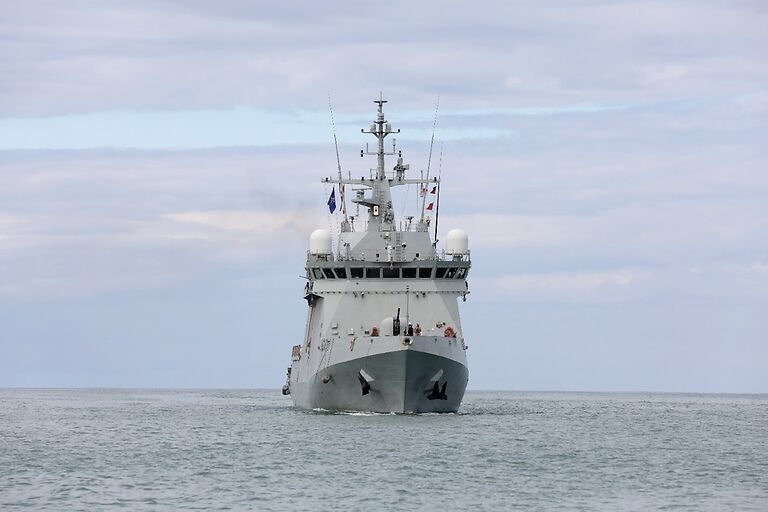 Georgian Coast Guard to host five NATO ships
Five NATO ships entered the Georgian territorial waters. The Police Coast Guard Department of the Georgian Interior Ministry (MIA) host the Standing NATO Mine Countermeasures Group 2 (SNMCMG2) unit at Batumi port.
The NATO unit commanded by CAPT Javier Nunez de Prado consists of Spanish (Flagship), Italian, Bulgarian, Romanian and Turkish naval vessels. The visit of Standing NATO Mine Countermeasures Group 2 (SNMCMG2) confirms the Alliance's support to Georgia's NATO membership course. Georgia's close cooperation with NATO strengthens the security of the Black Sea and promotes stability in the region.
Within the framework of the visit, the Georgian Coast Guard Department and NATO Naval Unit ships will conduct joint exercises in the Black Sea. The purpose of the drills is to increase the interoperability of the Georgian and NATO naval forces and strengthen our country's defence capabilities. The Coast Guard Department Boarding Teams will also undergo the second stage of the Second Level Assessment [NEL-2], the final phase of the 4-year assessment process.
It is the second visit of NATO ships in 2021.